It's what many of you have been waiting for and we've been itching to let you know!
We're excited to announce the addition of 3 new courier services and partnerships onto our platform! After countless trial and test run to ensure they meet the Easyship partner criteria and standards, we're happy to release them onto our platform today!
---

Many of you are already using Direct Link, they are known to be a great postal solution that delivers batteries and dangerous goods at extremely competitive pricing which HK Post can't do.  We've now secured their additional service called Direct Link Parcel and Direct Link eParcel (Australia specific)!
You are able to ship the same type of goods with this new service, however, it is an Express-type solution where the shipping transit time is significantly faster than its postal counterpart. The best thing is, that it's an Express solution based on Actual Weight and not Volumetric Weight, a rarity to come by especially considering the transit times.
For those looking for an affordable but faster solution than postal, this is the one for you!
---

Aramex has been a favorite for many of you shipping to South East Asia for a very long time as they've always been a great value for money. We're happy to announce that they've recently improved their express services to the EU whilst offering the same value for money.
As an express service to the EU, you'd be pressed to find a cheaper solution. Check them out today!
---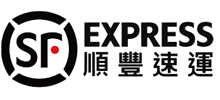 A familiar courier to many, S.F Express has made its addition onto our platform! Many of you had requested S.F Express as you have been using them previously and they've gladly passed our tests. For those looking for a better than Postal Alternative, look no further.
At a small premium, S.F Express offers faster delivery times and superior trace-ability to HK posts.
---
As always, if these couriers are available for your shipments they will be displayed on courier selection view. Simply hit Select for your desired courier to use it for your shipment!
We hope your customers and yourself enjoy these new shipping services as much as we do!