About Satisfye
Satisfye started with the idea of bringing ergonomic hand-held accessories designed by gamers, for gamers to Nintendo Switch users.
Within a month of launching his first Kickstarter, founder Phillip Brand 3x'd his fundraising goal, with Satisfye attracting over 13,500 backers before transitioning to Indiegogo and then moving on to full-fledged eCommerce on Shopify and Amazon.
Today the team has grown 4x and creates and ships premium accessories like grips, cables and cases for Nintendo Switch to dozens of countries around the world.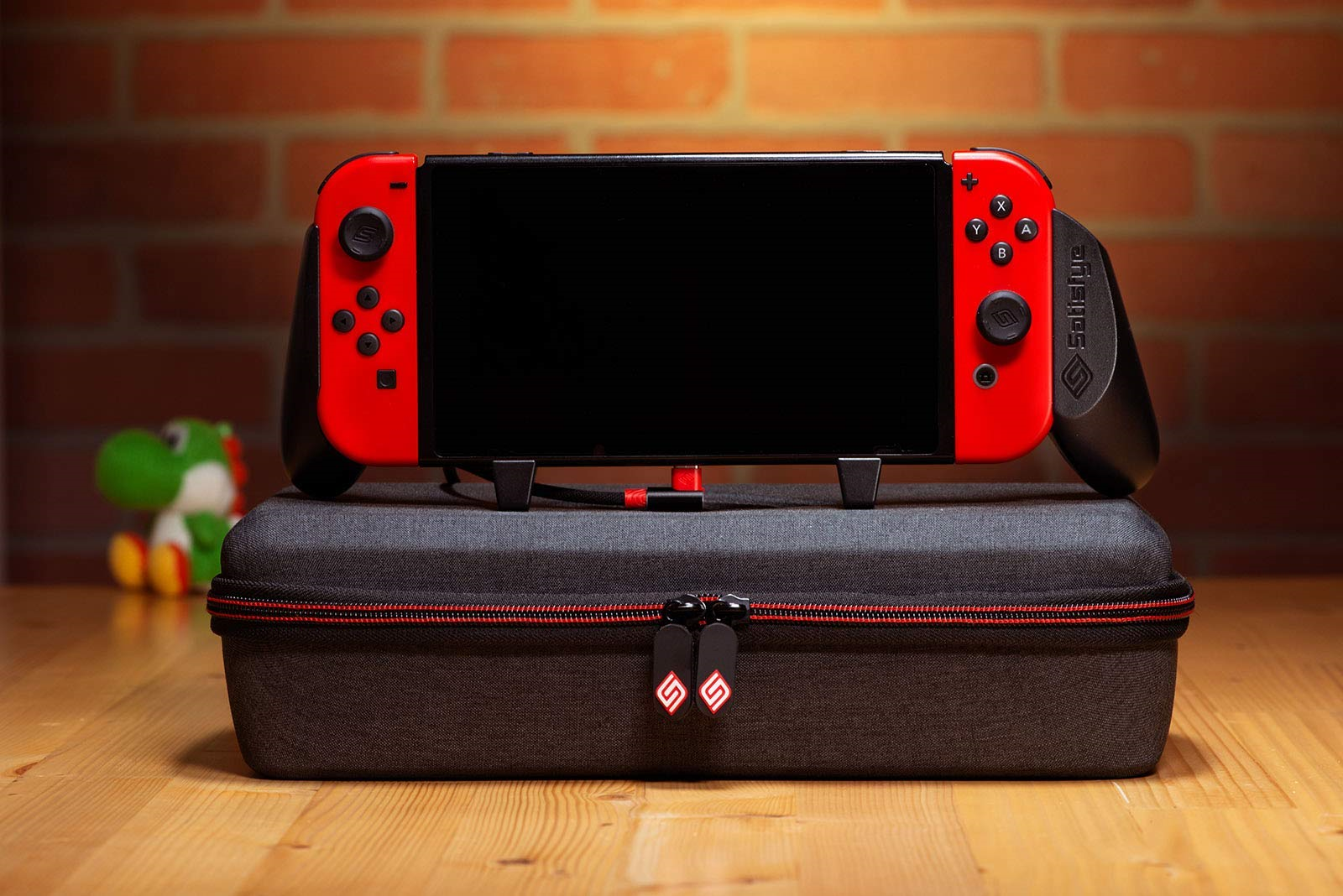 The Satisfye gaming grip and case, the ultimate Nintendo Switch® accessories.
Their Challenge
When the company started in early 2018, it started as a passion project of a life-long gamer who was looking for better quality accessories for the Nintendo Switch. Soon, after testing his proto-type on Amazon, the founder went all in and launched his Kickstarter campaign. After a successful campaign, Satisfye needed to successfully transition from fulfilling their crowdfunding backers to full-fledged eCommerce. In doing so, they required a fulfillment partner out of Hong Kong to ship their products globally in a cost-effective manner.
As many entrepreneurs know, to achieve success you often have to move past working a 9-5. What Satisfye's previous logistics partner, ShipBob, lacked was the dedicated around-the-clock support and customer service they needed for the growing organization and their global customer base.
"But Easyship totally got us. They supported us as we outgrew our current fulfillment centers and even helped us renegotiate rates. The team has worked with growing brands in multiple geographies and knew what we needed." Catherine Whittaker, COO of Satisfye.
How Easyship Helped
Easyship's growth-minded and customer-centric culture was much better aligned with Satisfye's. By providing both around-the-clock customer support and strategic consultation to their ops lead, we were able to cut their warehousing and fulfillment costs by $60,000. Satisfye uses Easyship's technology to sync each diverse channel of revenue, whether it be Amazon, or Shopify, to future proof their business, both online and as they plan to expand into wholesale. Easyship's forward-thinking roadmap and steady cadence of new features are designed for brands like Satisfye to grow!
Results
By partnering with Easyship, Satisfye has been able to cut their fulfillment costs and expand globally in a cost-efficient manner, processing over 60,000 orders to 80+ countries, leading to a 35% increase in annual orders.

Satisfye Pro Gaming Grip - Ultimate Gaming Grip for the Nintendo Switch
What's Next for Satisfye?
Satisfye's brand has been built around providing the best products for gamers, by gamers. This year, they're excited to introduce new SKUs, try direct-to-consumer in growing markets such as Japan and the Philippines and meet their fans at conferences like E3!