Fulfillment tips for your crowdfunding campaign
In this article we try to give you some insights and tips we have gathered over the years on how to best approach the fulfillment process for your crowdfunding campaign.
So you've got your cool idea, designed your interesting product, and have even managed the tumultuous task that is funding it through a crowdfunding site like Indiegogo or Kickstarter. You feel like everything is done, don't you? I mean you met that 100% goal, well unfortunately you're not yet done, you still have to distribute the product or rewards.  Problem is, you might have backers all around the world, and if there is one thing everyone knows, it's that importing product into Djibouti is just plain difficult. That's why there are fulfillment services.
Little understanding of the fulfillment process can make distribution far more complicated than it need be. We've worked with crowdfunding campaigns in the past that weren't quite sure what fulfillment really meant when first starting their campaign. We therefore thought we'd run through some points to take note of regarding your crowdfunding fulfillment.
Don't complicate fulfillment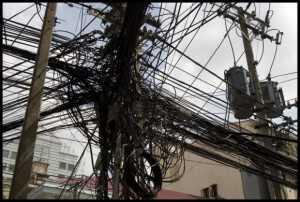 Don't complicate things
When you're putting together incentive schemes for your backers, be it everything from mugs to posters, consider the manufacturing and shipping practicality. It's difficult to manage a lot of different choices and designs if you give the customer several customisation options. whereas it's smarter to stick to 1-2 popular designs that will make your production and fulfillment process far easier. Remember that for each layer or customisation you add, the number of possible products and shipments grows exponentially. For example if you have 2 different coffee mugs with 2 different patterns, that makes 4 different products. If you then add just 2 different handles you double the amount of products. unless you want to take on Nike, simplify your product.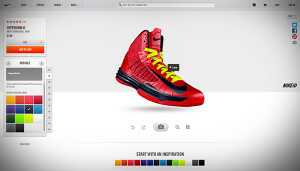 Choosing the right courier and packaging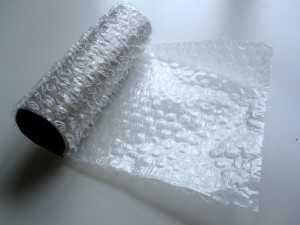 Protect your product
Essentially, the core of distributing your items comes down to packaging them and finding postage rates to ship them. Do some research into stores that can provide the right packaging for your products. Remember, you're going to be shipping a lot, and choosing a package that fits just right is more important than one that has "more than enough space." ULine Polymailers and Yazoo Mills are both good starting points for your packaging needs.
Next thing is postage. You need to estimate where your most popular shipping locations are going to be, and remember to take into account that countries are not enough as individual state and province postage rates can vary. FedEx, UPS, and almost all postal services offer an estimation feature on their site. Shameless plug, Easyship can estimate all this for you too and compare from 80+ couriers in real time. Also when getting a range of possible postage prices, always think worst case scenario. Take the higher price in the range to be the default, and base all your estimations off of that. This way, you're prepared for surprises and won't have to dip into your product creation and development fund to handle shipping needs.
Package your product correctly
When choosing packaging and packing your items, always take into account that you'll need a buffer space for your items. Indiegogorecommends ensuring at a minimum a 1-2 inches of height/width/length "breathing space" for your items. This way, you can prepare for bubbles, popcorns, tissues paper, or any other kind of protective material that might take up space.
Here's a video. Look at it.
[embed]https://www.youtube.com/watch?v=pNAkd3LuLf[/embed]
Calculating Taxes and VAT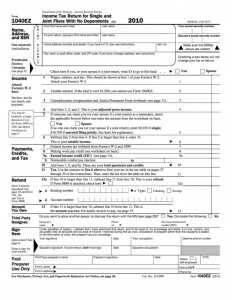 Great, you're almost there, now for the most tedious part. Going off of Indiegogo's go to rewards example, "currently t-shirts have an import duty rate of 12% and a VAT rate of 20% in the UK. However, no import taxes typically apply to packages with a value of less than £15.00 (~$20 USD) — so typically t-shirts never incur any import duty or VAT taxes… woo hoo!"
However, for those of you with more expensive products, they'll probably incur import duties or VAT taxes. Not sure if your product counts? Go on a duty calculator, like perhaps DutyCalculator and check out fees for different products. If you are using Easyship there is no need. All this will be calculated automatically for each product and destination.
You've probably been screwed over by this in the past. You order a product, you think you've paid for all of it, and then you're told that you need to cover customs/VAT fees in order for the item to be released. Well, apparently it's the receiver's (or in this case contributor's) responsibility to cover all customs/VAT tax. However, that doesn't mean you (the campaigner/creator) are off the hook. No, if you consider yourself the slightest bit morally decent, make sure you warn your backers ahead of time that this fee might be coming.
Conclusion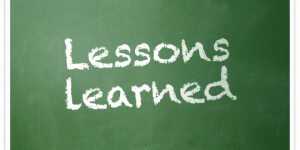 No matter how tedious and tiring fulfillment can be, these last processes are key to determining the success and reputation of your campaign. This means ensuring that you follow through with promises made by delivering rewards to your backers.
Hopefully this post takes a bit of the stress off your campaign. If there's one thing we've found through working with several campaigns, it is that it was the ones that had thought about these steps before they even officially launched that were able to meet the demands of their campaign on time. As always, we'd love for you guys to contact us with any questions about the fulfillment process, and how best to handle it for your specific campaign.
If you have any questions about anything you have read here or related to shipping or crowdfunding projects, please don't hesitate to ask. During the last year we have shipped several different crowdfunding projects from smart luggage to earphones.