We've made good progress this past month, with two new beta features that are ready for you to play with, in addition to our thoughts on the US-China trade war and the potential US withdrawal from the Universal Postal Union.
Without further ado, here's the latest and greatest from our shipping sherpas!
Product features
Branded communications
Include personal touches such as company logo and special promotions to your packing slips, tracking pages, and tracking emails!
Here's an example of what your tracking page can look like: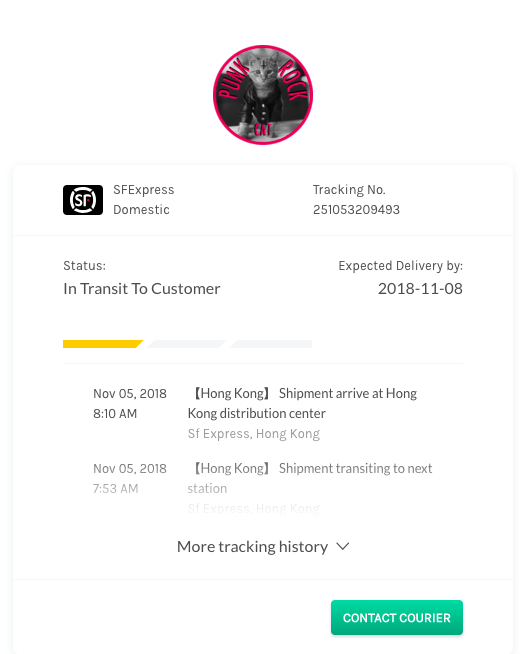 To get started, check out our Support Center for further instructions:

Need inspiration? Head on over to our blog to learn how to use these transactional messages to grow your brand!
You can now add your own courier
Got your own courier account? Connect it to the Easyship dashboard! As this is a beta feature, it's currently only available for DHL; more couriers will be added soon!
Visit our Support Center for step-by-step instructions on how to connect.
Couriers
SF Express - Hong Kong
If you're shipping from Hong Kong to Japan or Korea, our new SF Express Economy and Standard services will be of interest to you!
Save up to 30% on shipments to Japan and up to 20% on shipments to Korea, with a very quick delivery lead time of 2-3 business days.
UPS Hong Kong - Update
Until further notice, UPS in Hong Kong will no longer be conducting pickup services for their shipments.
To minimize the impact of this, we will begin offering a paid pickup solution provided by Pickupp, which will be available from 5 November. Pickupp will arrange for your UPS shipments to be handed over to UPS. Alternatively, you can drop off your parcels at the Pickupp facility in Lai Chi Kok.
For shipments over 10kg, please contact our customer service team for details on further arrangements.
In case you missed it
Is your eCommerce business affected by the US-China trade war?
If your supply chain is being affected by US-imposed tariffs, perhaps it's time to re-think where you fulfill from. Here's why shipping from Hong Kong may be best for your business.
Potential US withdrawal from the Universal Postal Union
US President Donald Trump had the logistics industry buzzing when he proposed withdrawing from the Universal Postal Union. If this were to go through, how would it affect eCommerce shipments? Here's our take on it.
nadimo Podcast: How to cut your eCommerce expenses
Our Co-Founder Tommaso Tamburnotti had the opportunity to be featured on nadimo's podcast, hosted by Branden Moskwa. Learn how you can offer your customers more choices that increase their overall satisfaction while reducing YOUR costs at the same time - with shipping! Listen here.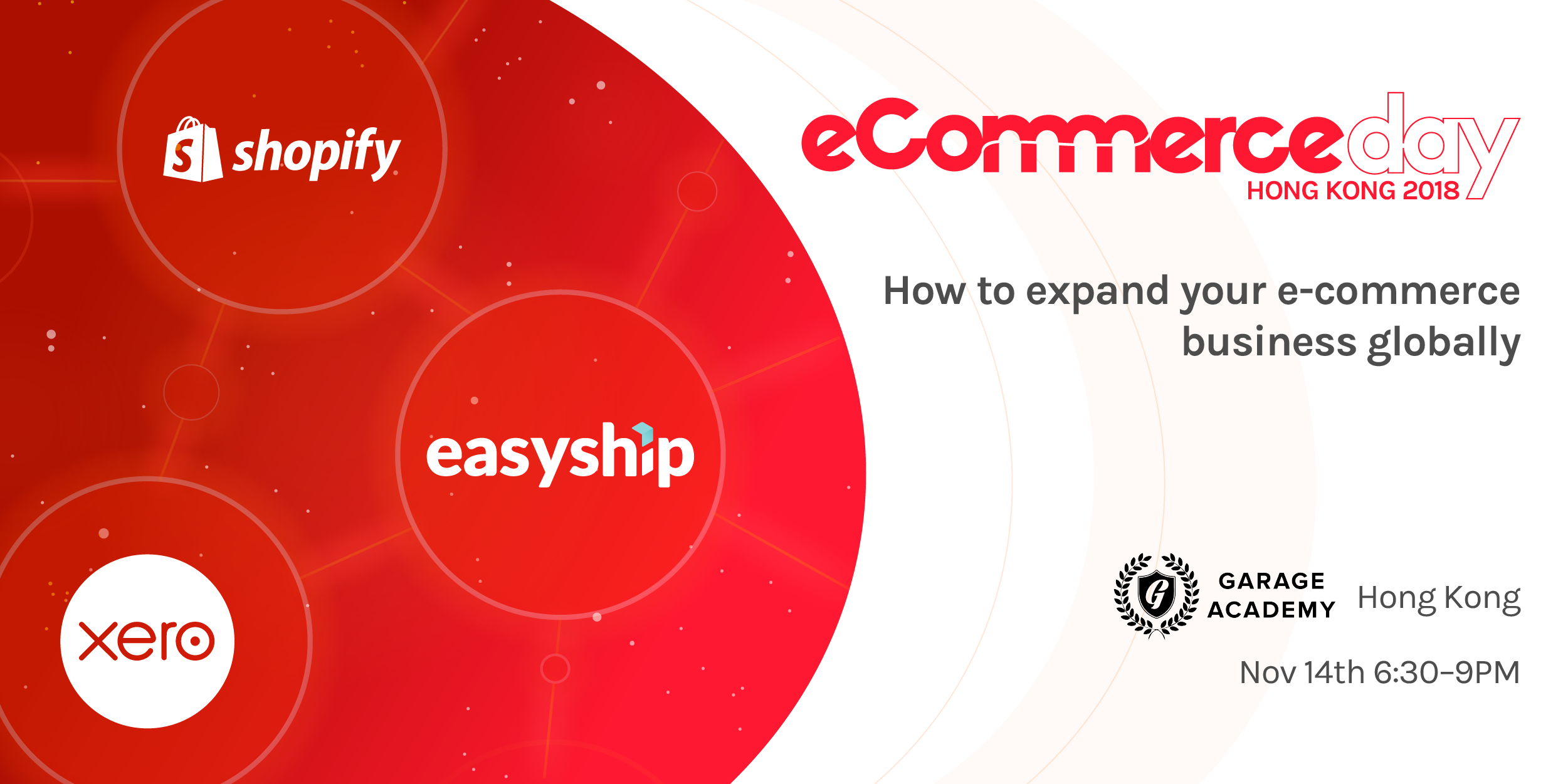 Garage Academy is pleased to host the 4th edition of eCommerce Day in Hong Kong, powered by Easyship, Shopify and Xero!
Get ready to get high level and actionable tips on how to expand your eCommerce business globally from a sales, accounting and logistics perspective from key experts in the field and get answers to all your burning questions.
This event is FREE - RSVP here!
---
Stay in touch and follow us on Facebook, LinkedIn, and Twitter!
That's it from us! See ya in December. And, if you're a reader based in the US, with Thanksgiving around the corner, we'll leave you with this festive cat!