It's no secret that the overall look and feel of your Magento eCommerce store can contribute to its success.
When it comes to the design of your store, it's best to consider the following:
Does it fit with your business type?
Is the design flexible?
Does it follow the latest trends and have good functionality?
Is it easy for the customer to use?

Since Magento is all about customization, you can find many free themes for stores that run on Magento 1 or Magento 2. With literally thousands to choose from, we've found 10 free Magento themes that we think are worth checking out, based on your business niche!
Free Magento 1 Themes
1. Ves Bakerop via VenusTheme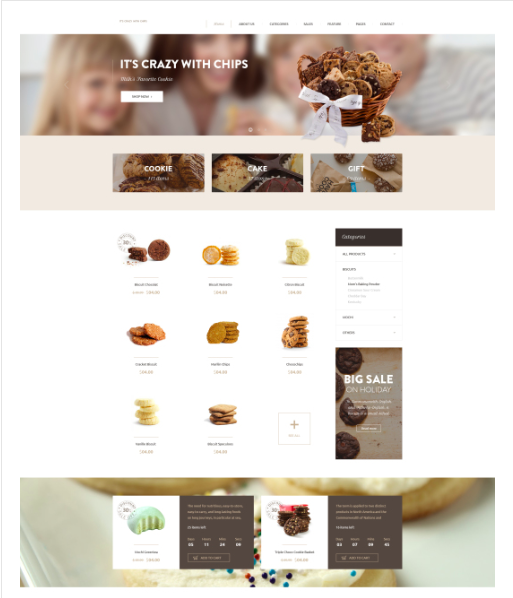 Ves Bakerop is a clean and inspiring Magento 1 theme. The complete look is inviting and warm, with colors that are perfect for a bakery or any kind of food business. Some other features are:
Bootstrap 3
Customizable and mobile ready
Blog and deals timer
Multilingual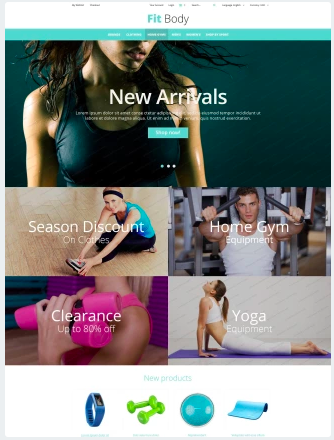 Fitness Magento is a free Magento theme that is specially designed for  gyms, fitness clubs, or fitness equipment. The design incorporates intense and serious-looking stock footage to demonstrate strength and fitness. The colors and design used are interesting and catchy.
Features include:
SEO optimized theme
Parallax and lazy load effect
Mobile ready and retina ready
Multilingual

3. Ebajés via HaloThemes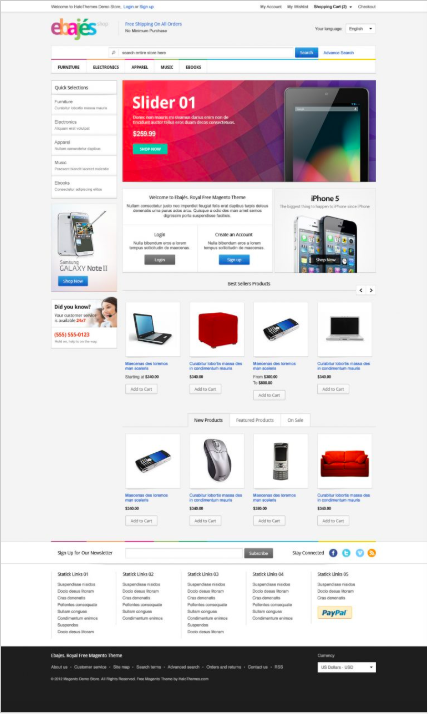 Ebajés is a simple and professional theme with a quick downloading time. It is most suited for the mobile phone or tech niches. It is a Magento 1 compatible design, giving a superior hi-tech look. Main features are:
Mobile ready
Filter products widget extension
Image slideshow extension
Free Magento 2 Themes
1. F2 via TemplateMonster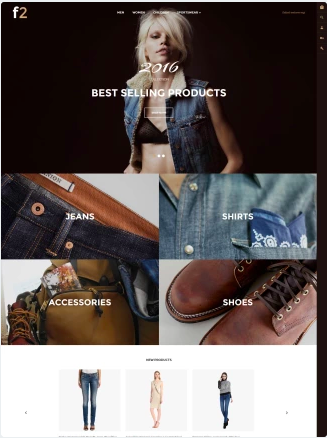 F2 is a free Magento 2 theme that's perfect for  eCommerce stores that sell clothes or fashion accessories. The layout and design are trendy, updated, and classy.
Features it offers include:
CSS3, HTML5 and Jquery
Admin panel, search engine friendly and multiple currency support
Multiple language support
Mobile ready

2. Diamond Magento 2.2 via MageCloud
Diamond is a simple and minimalist, yet classy. It portrays the aura of sophistication and style. It can be used for not just a jewelry shop but for wedding ornaments as well.
In addition to complete eCommerce features, this theme is responsive as well. With a sliding menu and new collections display, it gives the feel of a professional store.
3. Absolute by SwissUp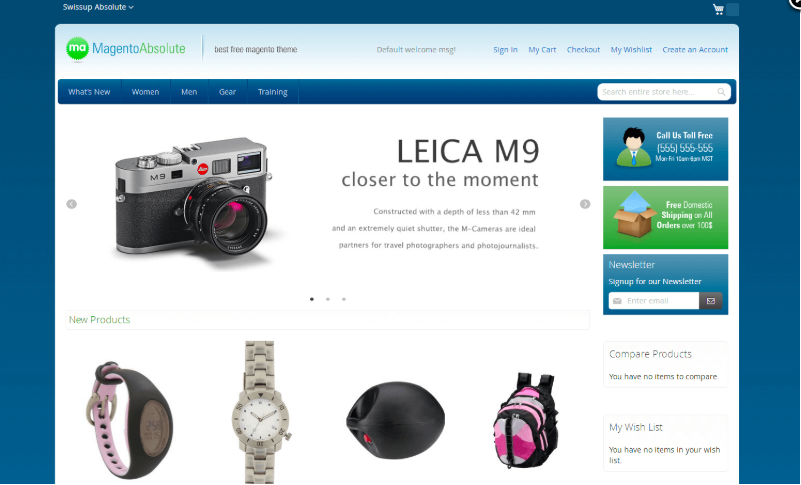 Absolute is a popular, free theme for Magento which has been updated for Magento 2.  It can be used for almost all kinds of eCommerce stores. It has been improved with the following features:
Homepage image slider
Module manager for easy installation
Easy to use backend theme editor
Navigation customization
Mobile ready

4. Ketty via TemplateMonster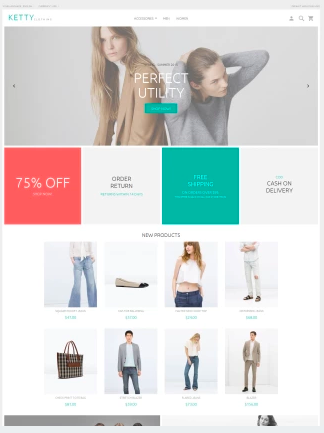 Ketty is a chic design for a clothing store or fashion house. It fulfills all the standards of the industry on the web. It also has all the complete features that are required today to run a Magento store. Other features include:
Mobile ready
Image and text flexibility
Cross browser compatibility
SEO friendly

5. Pixtron - Electronics via Hidden Techies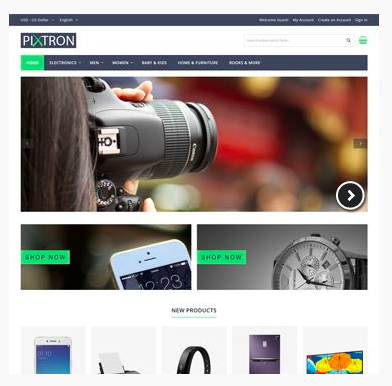 Pixtron is considered one of the best free Magento 2 themes in 2018. This new Magento theme has a very clean design and looks amazing for eCommerce stores that deal with electronics and home items. It is very flexible and can be customized to fit any kind of store. Other prominent features are:
SEO friendly
Mobile ready
Compare products feature available

6. BizKick via Hidden Techies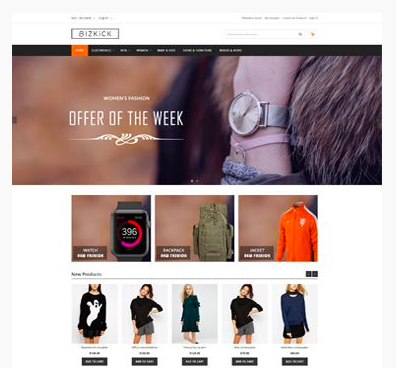 BizKick shows practicality and a sleek design in one layout. It has clean coding and can be installed and customized easily. It can be made to fit most types of eCommerce stores but it is ideal for the fashion industry. Important features are:
Block design
Mobile friendly
Magento 2 theme
Multilingual support

7. Yume via VenusTheme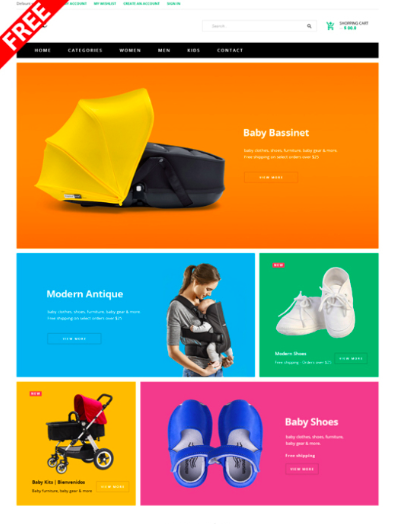 Yume is a simple, vibrant and practical design that is specially designed for baby items and household products. The minimalist design lets the user focus on the products rather than the design. Features include:
Magento 2
Ajax cart
Off-canvas menu
Product detail gallery
---
We hope you find these free Magento 1 and 2 themes as attractive as we do! What are the free Magento themes that more sellers should know about? Share them in the comments below!