Team Easyship has been busy, as we have another new feature to unveil to you this month!
Please welcome to the stage: Label format and printing options! 👏🏽👏🏽👏🏽
In the past, if you wanted to change your label format after you've created a shipment, you would have to re-generate the label, forcing you to go through all the steps of creating a shipment again.
With this update, whenever you want to change the label format, the following happens:
1) Go to the Printing Options page
2) Change your label format
3) Labels and other support documents are automatically generated on the spot. No need re-do the shipment again!
Not to mention, label generation is now faster than before. Hooray!
To access your printing options, go to Tools > Printing Options. Here's what you'll see: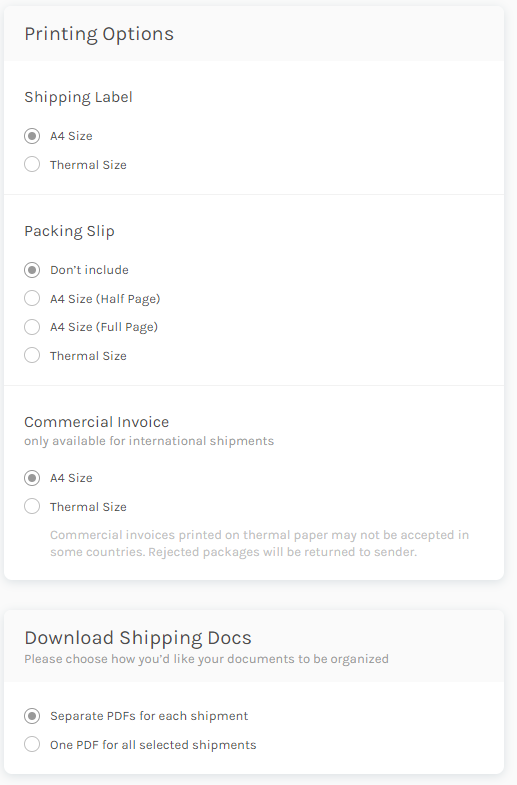 Other new options include:
Being able to change the format of the commercial invoice
Having a choice between half page or full page packing slips
Being able to choose how you want to group documents (each shipment has a PDF resulting in multiple PDFs, or one PDF with all shipments included)
In terms of availability:
This feature is now available to all users on our platform!
Thermal shipping labels in the US are applicable to all shipping services. (Previously, only domestic shipments were available in thermal.)
Packing slips are now available in Hong Kong, Singapore, and Australia.
We hope you (and our cat overlords who are reading this) enjoy the benefits of this new feature! If you need further assistance, you can always visit this Support Center article for more information.
We shall now leave you with this cat who is clearly excited about the output of their printer: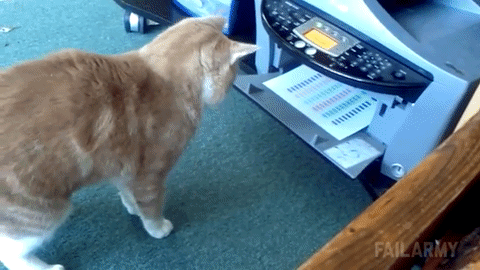 Happy shipping!