About Gavinfuzzy
Gavinfuzzy is a hobby shop that creates parts to modify and customize toy Nerf blasters.
Owner Gavin Lim designs and manufactures the parts in-house and on demand through 3D printing.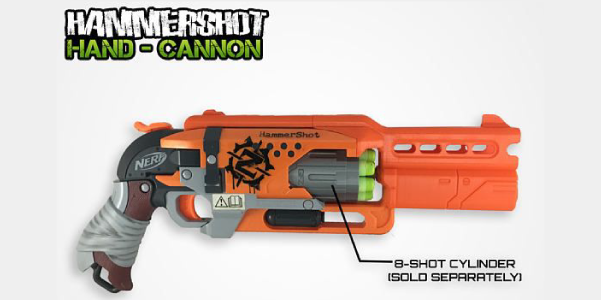 Nerf Hammershot Hand Cannon Barrel Kit
Their challenge
As a hobbyist who operates solo, the hurdles of international shipping put a damper on Gavin's hustle.
Processing paperwork was very inefficient. Gavin had to print his own address labels, deal with courier-specific forms for important paperwork such as customs declarations, and manually update tracking numbers for all orders.
Then there were issues out of his control - dealing with delayed deliveries and bad tracking from his postal courier. Customers were upset about delayed parcels, and customer support from the courier wasn't helpful.
How Easyship helped
By using our dashboard, Gavin automates his label generation and international shipping documents, which greatly reduces the administrative work needed to process his orders.
He also takes advantage of the store sync so all his orders from Etsy and eBay have shipping details automatically entered, so he doesn't even have to type anything in.
Additionally, he uses a mix of hybrid and express solutions which provide frequent tracking and shorter delivery times at affordable costs. This has greatly reduced his delivery times and customer complaints.
Results
By using multiple couriers through Easyship's platform, Gavin is able to find the sweet spot in shipping - cost-effective couriers with good tracking and acceptable delivery times.
Automating his shipping has also saved him 8+ hours a week, time that he's now able to use to develop other projects and design new modification parts.
And, by using more reliable couriers, he no longer receives complaints from customers about delayed or failed deliveries.