About Nomad Lane
Kish Vasnani and Vanessa Jeswani bonded over a love of travel - but they could never find exactly the right back to take on their many adventures. In 2017, after suffering a string of bad bosses at their corporate jobs, they decided to create their own brand of sleek travel accessories led by their functional yet fashionable Bento Bag.
The multitasking bag is a sleek carry-on that carries all your essentials in organization-friendly pockets, fits under your plane seat, and charges your phone, all at the same time. To fund their brand, the husband-wife duo launched a campaign on Indiegogo; with a lot of effort and dedication, the campaign raised over $2 million.
Their Challenge
As they were planning their campaign, Nomad Lane struggled to find the right fulfillment solution. For them, it was crucial to be able to offer clear, upfront pricing, affordable shipping rates, and door-to-door delivery. Another issue was that they were having to calculate taxes manually, which was tough and time-consuming.
How Easyship Helped
Nomad Lane leveraged Easyship's smooth integration with Indiegogo to create a smooth fulfillment solution that helped ensure the success of their campaign and cut the manual operations of the shipping process. The company used the full range of Easyship's offerings, connecting their campaign to the platform and syncing orders, comparing couriers, and scheduling pickups. By using Easyship, Nomad Lane was also able to offer full visibility of taxes and duties to their backers around the world, ensuring they felt comfortable about backing the campaign.
Easyship also helped Nomad Lane reach international markets by offering easy access to multiple couriers and shipping solutions, and giving them access to warehousing partners around the world which allowed them to send orders to backers in different countries with ease.
As they transitioned into eCommerce with their Shopify store, Nomad Lane was able to continue leveraging Easyship to streamline their fulfillment operations by showcasing transparent shipping rates and taxes on their store's checkout using the "Rates at Checkout" feature to help customers feel more confident about their purchases. By integrating Easyship with their Shopify store, Nomad Lane was able to continue offering a seamless shipping experience.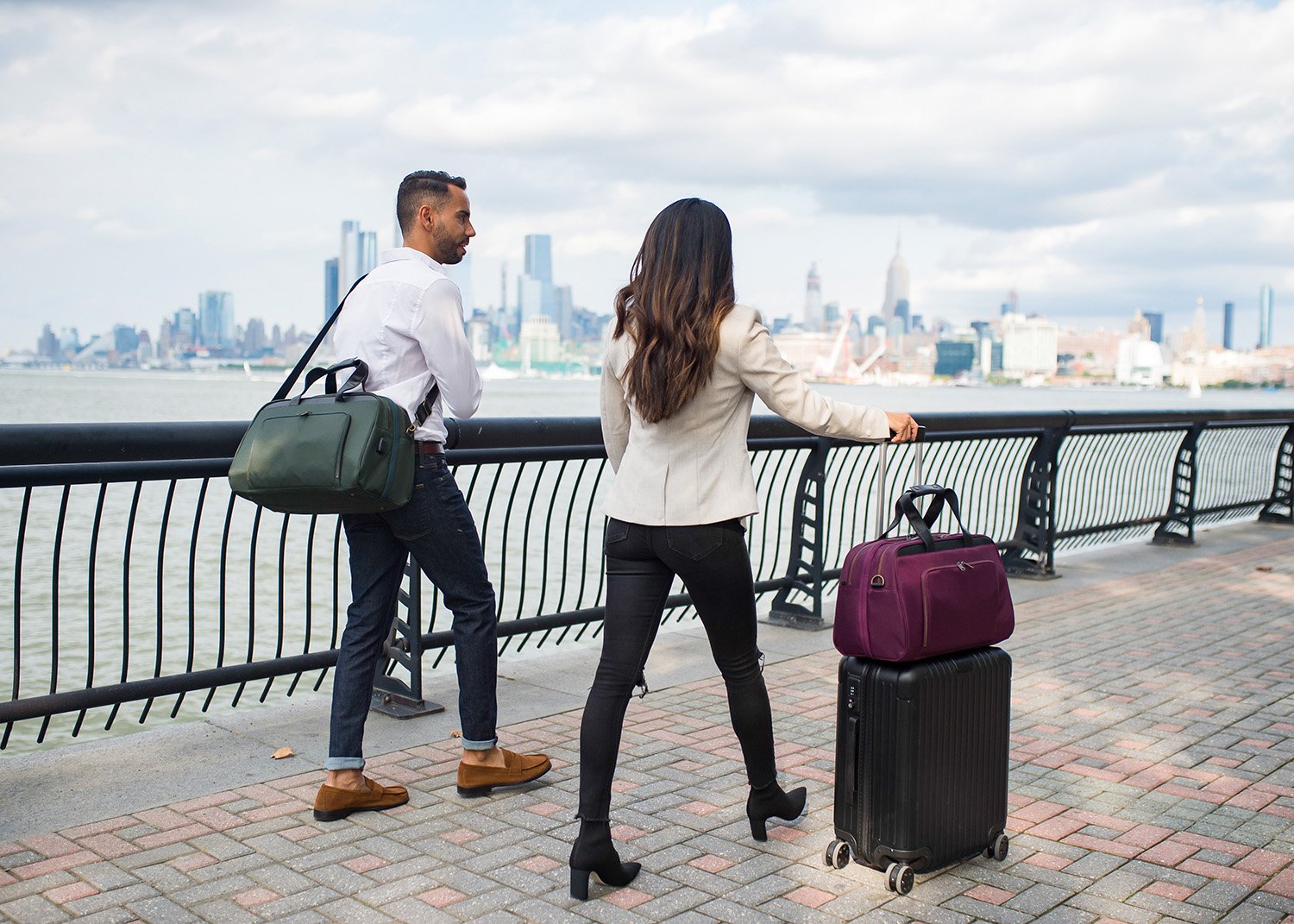 Results
By using Easyship, Nomad Lane was able to grow its revenue by 200% and save approximately 20% on shipping costs. They've also managed to shave two days off their delivery times and improved customer satisfaction.
What Tips Does Nomad Lane Have for Entrepreneurs?
Get to know your customers in a very detailed way, and then design your marketing and messaging to appeal to your ideal customers. It's also important to invest in photography that really showcases your products. Don't forget to leverage Facebook and Instagram (we were also able to use Indiegogo) to draw attention to your campaign. I would also suggest offering free shipping, if that's at all possible; we've found that this significantly increases sales. And, if you're planning to go global, look at your website traffic data to see where you're getting interest and then focus on those international markets.