Hey, crowdfunders!
We are excited to announce that BackerKit has integrated our template into their dashboard! This makes it even easier to upload your BackerKit orders into the Easyship platform.
The template available on BackerKit is specially formatted, eliminating the need to make additional edits, and will save you a lot of time.
After downloading your orders, all you have to do is fill in a few missing details on the template. Then, upload it to Easyship to start generating shipping labels!
Here's how to do it:
In BackerKit dashboard, click "More", then "Export".
Under "Fulfillment House Reports", you'll see the link for the Easyship CSV / Excel files: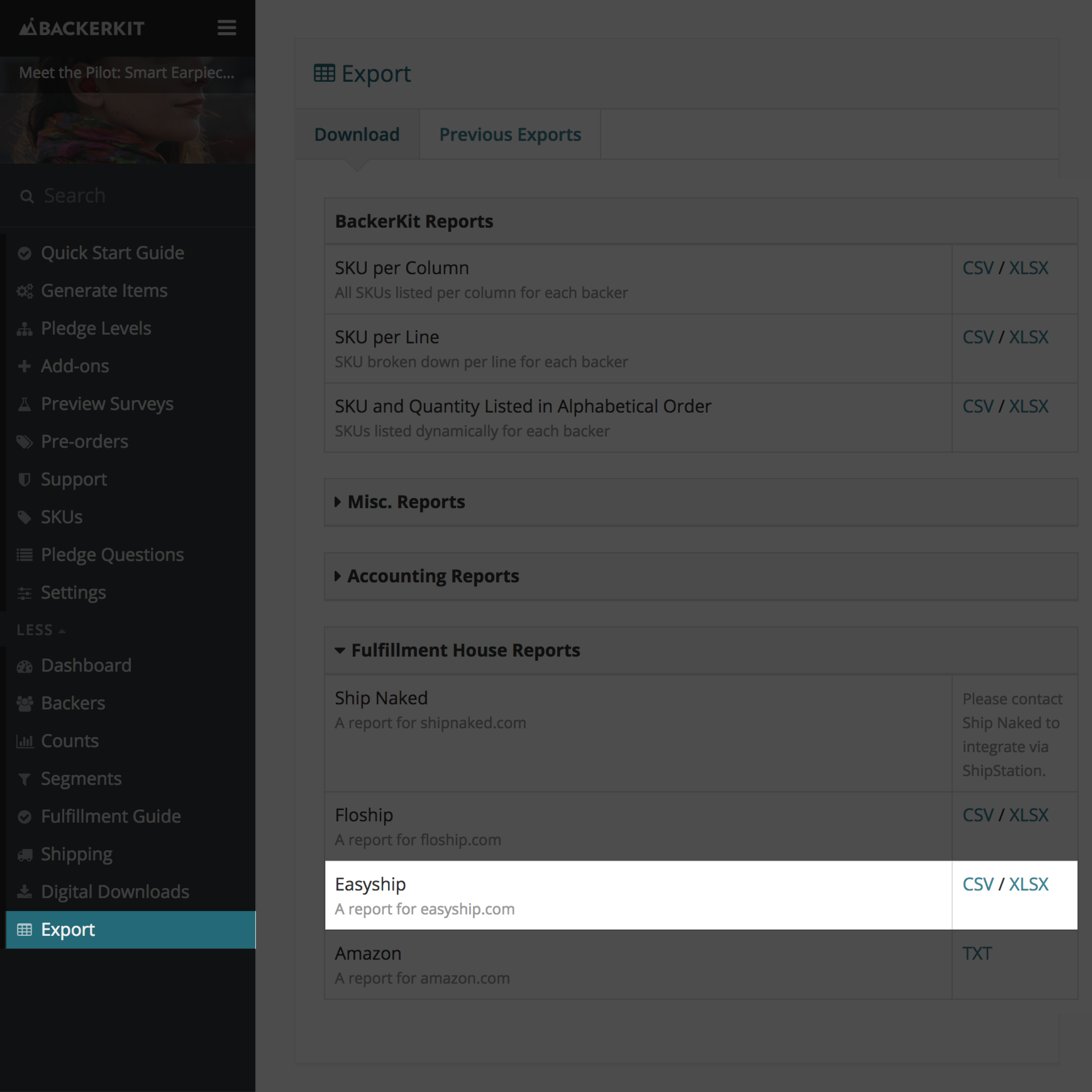 By clicking on the CSV or XLSX file, your orders will be automatically downloaded. You'll need to fill in the missing column information, such as item category, item dimensions, weight, customs value, and currency.
Once completed, you can upload this file into Easyship and begin generating labels!
You can also find these step-by-step instructions on our Support Center. Should you need further assistance, you can submit a request.