They say the holiday season rolls around faster each year, and they're not lying! As we enter the tail-end of the year, now is the perfect time for e-commerce brands to start thinking about their branding strategy. The holiday season is the annual retail goldmine, with e-commerce revenues reaching $108.2 billion over November and December last year. So it's really worth investing in a branding refresh to get your slice of the pie (or perhaps Christmas pudding?). And that means giving some serious thought to your holiday packaging design.
This might feel like an unnecessary expense, but your branding efforts in this area will have an impact that lasts long after the Christmas lights come down. The holiday period is THE time to attract consumers outside of your usual crowd. As people search for gifts, they also search out brands they might never have encountered otherwise. Around 60% of your customers during this time will be entirely new to your offerings. So, if you want to turn them into repeat business, you need to make a good impression!
Here are our top tips for excellent holiday packaging:
1. Going premium
If your customer is purchasing for someone else, it's unlikely they will remember you for your product. What they will remember is how you present the product to them! According to Dotcom Distribution, 44% of customers say that premium packaging reinforces confidence their purchase. You don't want your customer to receive their gift-wrapped purchase and think 'I could have done a better job than that!" This is someone your brand is unlikely to see again.
The unboxing experience is something  widely talked about in retail. It's especially key in e-commerce, where you can't leverage personal interactions to create a good impression of your brand. It's important to remember that the holiday season is also the biggest time of year for unboxing. After all, opening gifts is the reason for the season! A great experience here isn't seen as a bonus, as it might be at other times of year; it's the expectation. You want to design something that your customer can hand over straight to the recipient, without any intervention needed.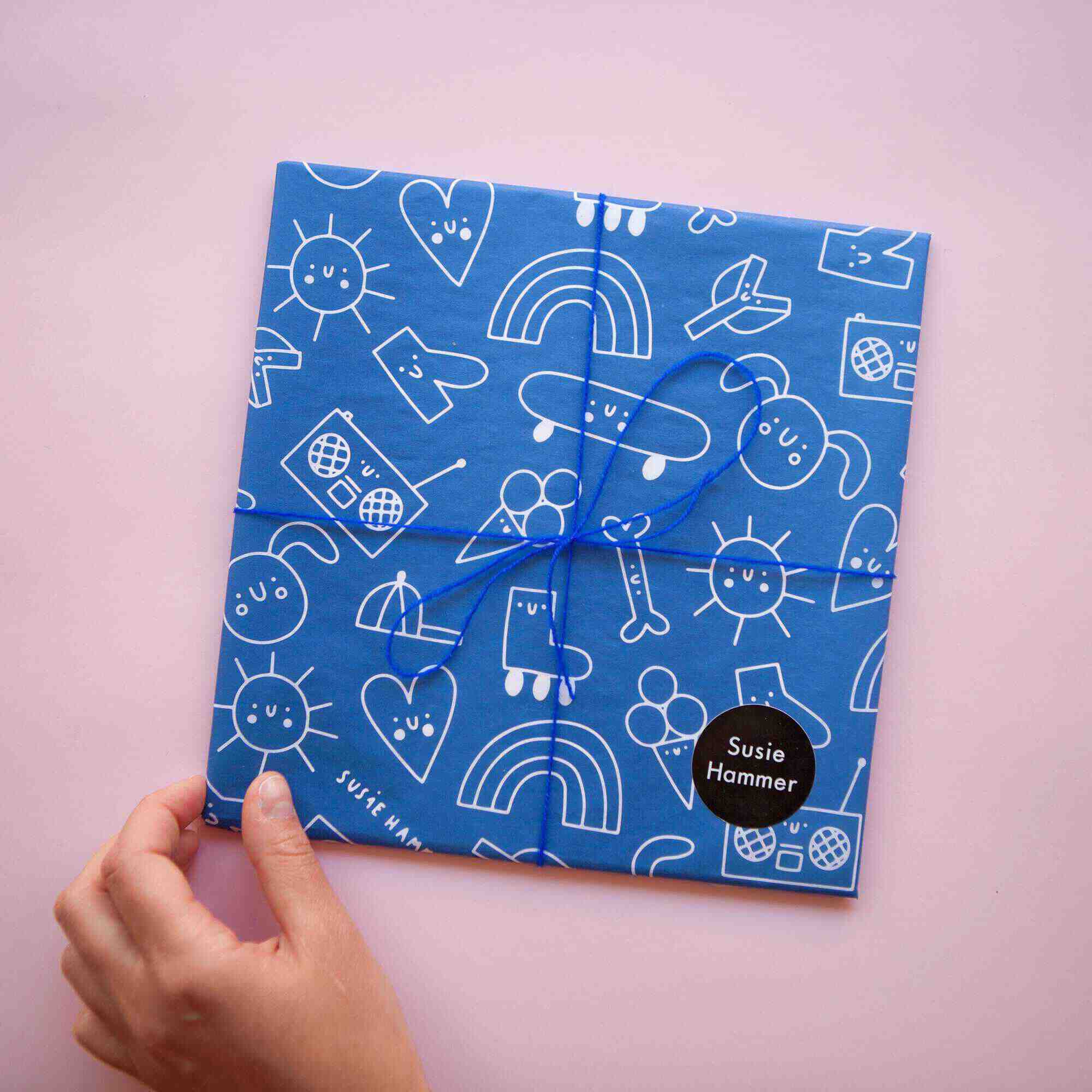 2. Think outside the box with your seasonal design
We tend to associate positive connotations with the holiday season, such as spending time with loved ones, great food and time to relax. This makes a seasonal design great for your brand image. But a generic gift wrap from the stationery store is not going to wow your customer. Packaging should be seasonal, but it also needs to be YOU. Firstly, you don't want to confuse your existing customers with something entirely different from your usual branding. Also, putting a twist on the usual holiday iconography is what will win you points for creativity and quirkiness. The festive Starbucks cups are a great example of a company which maintains its iconic branding, whilst at the same time introducing something fresh to celebrate the season.
The location of your customer base should be a big consideration in creating something that will resonate. If you are a Southern hemisphere-based company with a summer festive season, is traditional snowflake packaging the best option? Leveraging regionally-specific traditions is an excellent way to develop a rapport with your customers.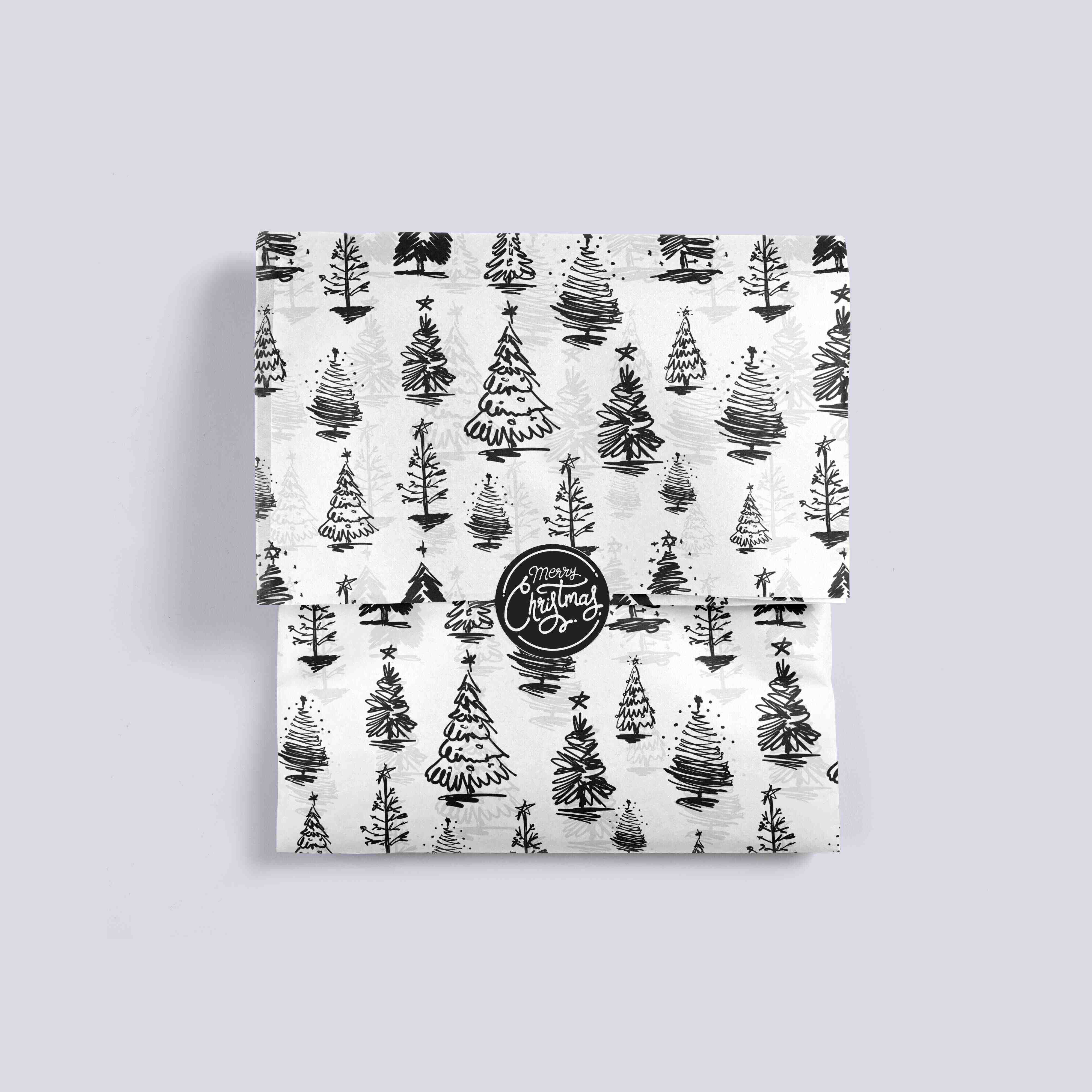 3. Environmental considerations
The flipside of the jolly season is that it's responsible for an unbelievable uptick in waste. According to the National Environmental Education Foundation, the holiday season is responsible for an estimated 25% more trash than normal. Between Thanksgiving and New Year each year, Americans discard 38,000 miles of ribbon – enough to wrap around planet earth (!!!). This is something that your brand doesn't have to add to if you put sustainability in the equation. As consumers grow more environmentally conscious, this can prove a strong selling point. Easy steps you can take are eliminating internal plastic wrap, using recyclable or biodegradable packaging materials, and using inserts encouraging customers to reuse ribbon or tags.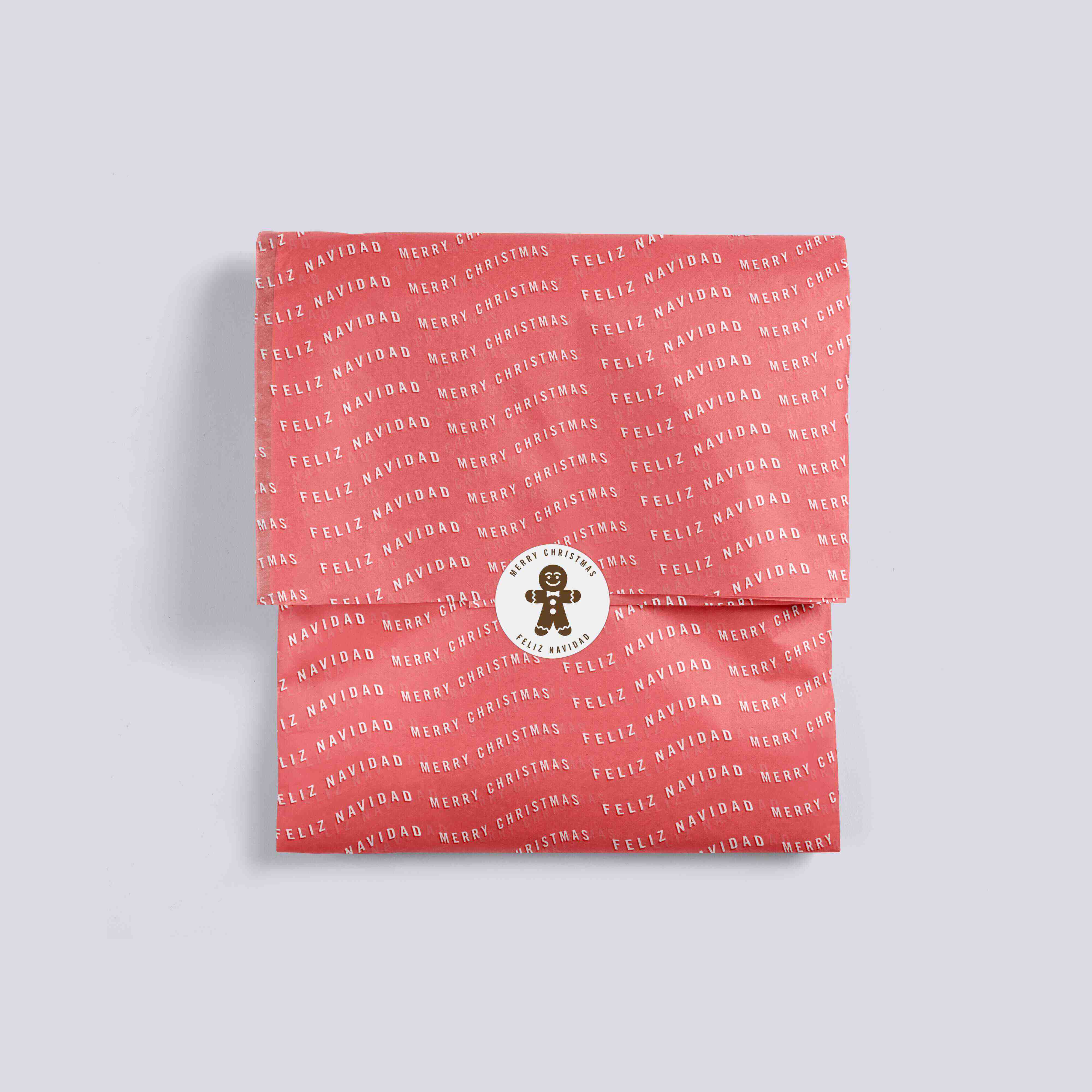 4. Making it personal
Big-box online retailers gobble up the majority of holiday sales. This means a domination of boring cardboard boxes being delivered. But this is to your brand's advantage in your efforts to make yourself unique and memorable. Customers still treasure a special experience, and you are in a much better position to give that to them! It's those little extra touches in your packaging, like handwritten season greetings or seasonal free samples, that will really help to spread the holiday cheer.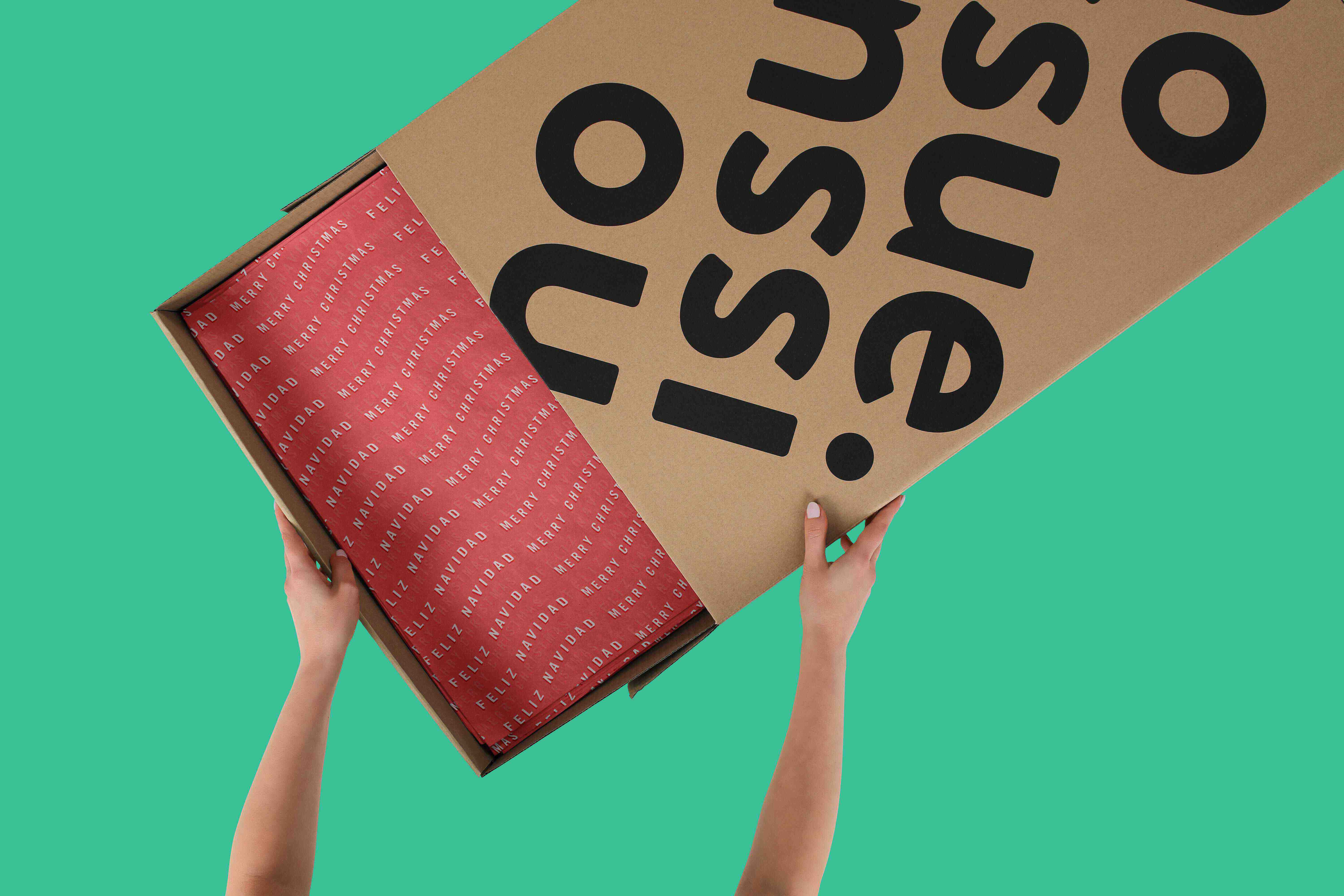 5. Don't forget functional considerations!
In what can be a stressful time of year, the ease and convenience of online shopping is a big pull for consumers. The last thing you want your brand to do is add stress by not considering the most important role of your packaging: Protecting the product! Your design must be inherently functional, especially if you sell fragile items. The backlog of returns and exchanges in the post-holiday period is already big enough without adding to it during the season as well. Another important consideration is your shipping costs. Whether you are sending items internationally or just domestically, your costs will be higher during this period than normal. Choosing heavy materials is going to add to this significantly, so this is important to review during the design process.
We understand that the holiday season is a stressful time for e-commerce, so we hope that this guide goes some way to getting your planning sorted. Happy Holidays!

SPECIAL OFFER: Put in a holiday order on custom tissue with noissue and save on the expedited shipping option! Enter the code EASYSHIP! at checkout. Valid until 15 December 2018.
---
About the author: Beth Owens is a digital marketing assistant and content writer at noissue.co. Her main topic areas include e-commerce, social media marketing and the art of excellent branding.