Whether you've successfully raised the funds through either Kickstarter, Indiegogo, or really any crowdfunding platform, you are now faced with the final task of fulfilment. You've promised a product or even reward, and you've been funded by backers spanning the world, now, however, you must deliver on these promises.
In this post we will try to help you on how to ship with Indiegogo, Kickstarter or any other crowdfunding platform.
So, what does fulfillment really mean?
Well, fulfilment essentially covers everything from the first product inquiry all the way up to delivery and returns if need be. That's a lot to cover, and includes invoicing, order sourcing, order processing, shipment, track and trace, and finally delivery. However, in the context of your crowdfunding campaign, fulfilment usually comes down to a 5 step process: moving your products to our warehouse, importing order sheets, choosing shipping couriers, communicating with your backers, and finally tracking shipments.
As you already know, running a crowdfunding campaign can be hectic. Having to cover everything from design to manufacturing and funding, working with fulfilment companies such as Easyship can help take that final load of work off you.
1. Warehousing

One way that fulfilment companies cater specifically to crowdfunding campaigns is by providing warehousing for their inventory. This way, when it comes down to preparing shipments, whether it be packing, or packaging, you don't have to worry. Also, with Easyship's strategic location in Hong Kong, you can have your products delivered straight from manufacturing plants that may be located nearby. At our warehouses, we are able to organize pick and pack, kitting, and storing.
2. Shipping Options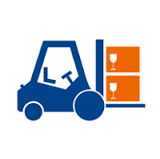 Alright, now that your inventory is in our hands, it's time to choose your shipping options. With our courier comparison service, you have a choice of over 80 couriers that ship around the world. Naturally, each courier offers different services, therefore it's always important to keep in mind the needs of your backers and your inventory from the very start. Think about where you want to ship, how quickly you need the items to get there, and how much you or your backers are willing to pay for shipping. Worry not though, Easyship's partnerships with couriers such as UPS, FedEX, DHL and many others allow us to offer up to 70% discounts. This way, through our platform, you can easily compare shipping rates of your products, while knowing that you are getting the best deal.
3. Documentation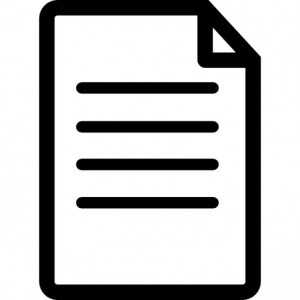 One of the most frustrating aspects of shipping anything is dealing with documentation, hidden costs, and frankly, just a lack of clarity. With Easyship, we experienced the same things, and that's partly why our founders decided to create the company. When using our platform and creating shipments, you will always have full visibility on taxes, door-to-door shipping costs, and delivery. Also, with our dashboard you can always access and modify your shipments from wherever you are just by logging into our site.
4. Communicating with backers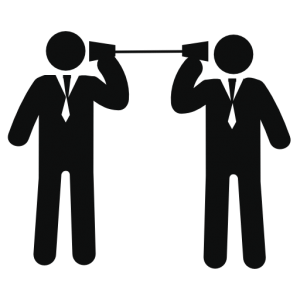 So you've chose your shipping option, and are used to using our dashboard. Now to step it up. Our crowdfunding program allows campaigns to automatically send out notifications to their backers regarding shipping and tracking information. While this service may seem pointless at first, when you have backers around the globe, each of whom are wondering about their delivery, it can be of great help allowing us to help with the communication. Stay ahead of the curb so your backers don't start sending you angry emails about how to ship your indiegogo campaign.
5. Tracking

Finally, onto support and tracking. Easyship offers round the clock customer service so that you can always stay on top of your orders. Issues with customs? Failed delivery attempt? We handle it for you. You can also track all of your orders to each of your backers right on our platform, and all the way up to delivery.
Having worked with multiple campaigns, Easyship knows just how difficult handling fulfilment can be on top of all the other tasks you have to work on. Choosing a fulfilment company to support at different stages in the process, from warehousing to tracking, can help take some of the stress off.
We'd love to hear from you and discuss how we can help tailor our support to your specific campaign. Feel free to email us at [email protected]