We're excited to unveil this new feature on our dashboard: Pickup Fees!
Some solutions that we work with charge a separate fee for pickup. With this update, you now have the option to pass this fee on to your customer.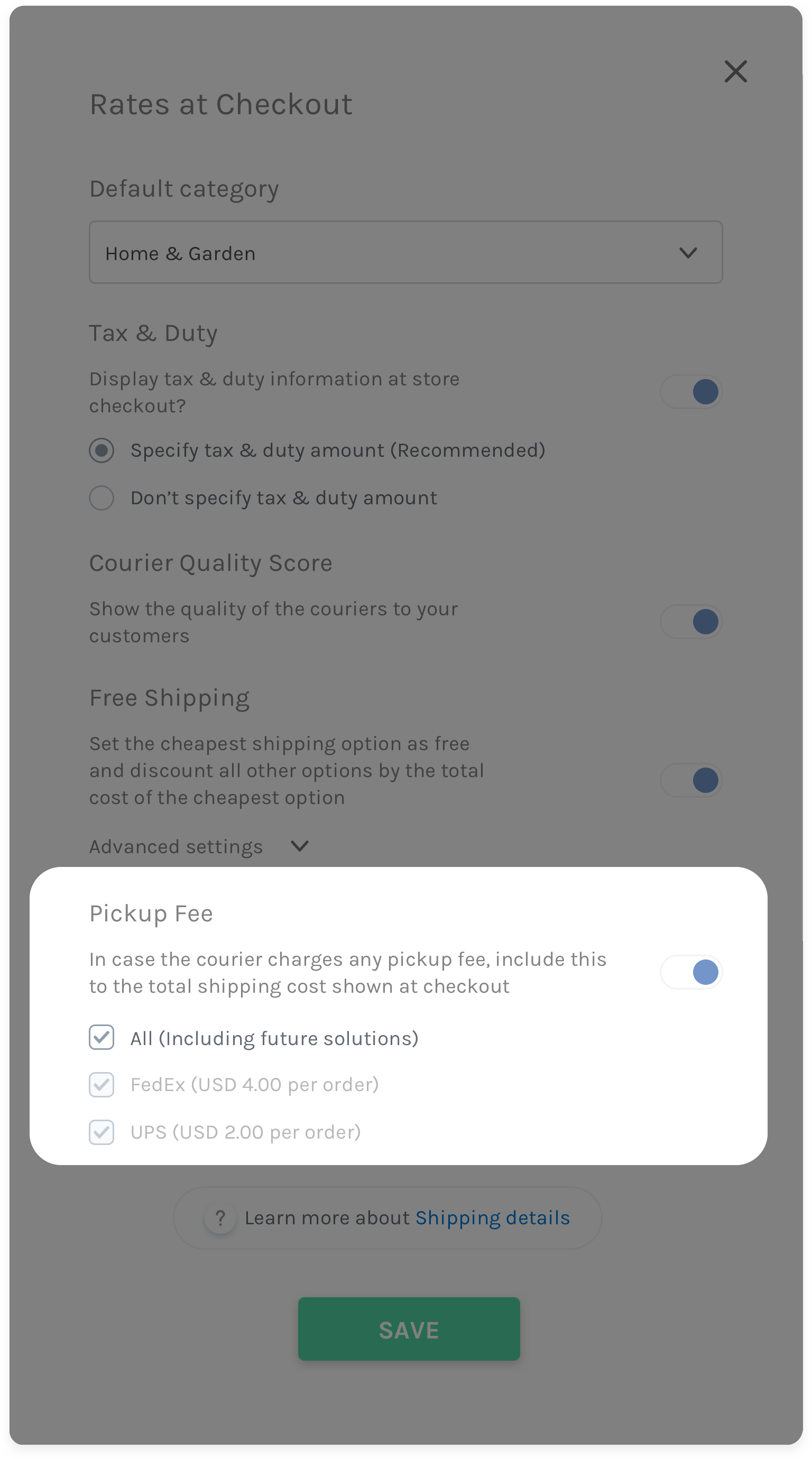 The default setting for this feature is to pass all pickup fees to your customer. It's also useful to note that if you keep this setting, it will apply to all future solutions with pickup fees that are added to the Easyship platform.
If you don't like the default setting, you can simply choose the couriers that you would like to do this for, or turn off the setting and cover these fees for the customer.
To access this feature, go to Connect < Your Store's Name < Features < Settings button.