We hope that you are ahead of your shipping schedule! Here'sre some exciting new updates to finish your Janua as promised from last timery!
---
Email Notification Feature!
We have now launched a new email notification feature! Once your customer's order has been shipped, they can receive an email containing the Tracking ID, Carrier, Delivery Address, and a link for them to track their shipment. Here's an example: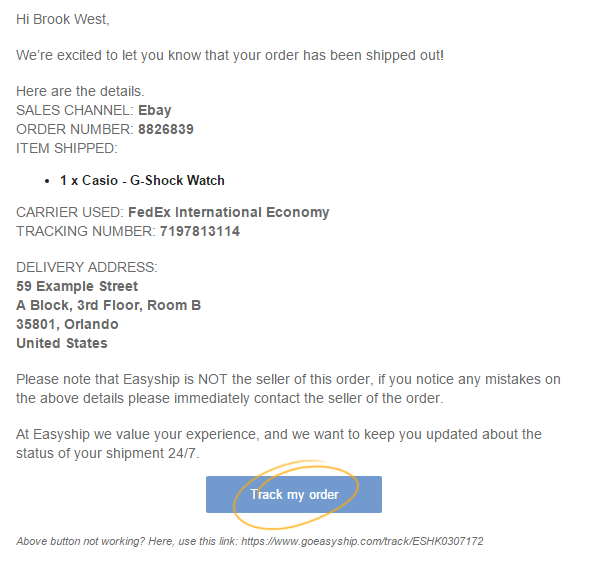 The Track my order button will redirect them to the tracking page where they can see the status!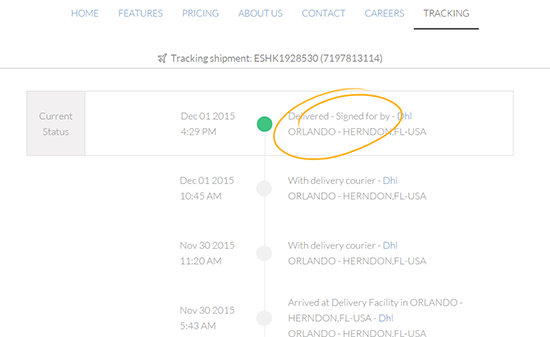 To activate the Email Notifications for your customer, simply head to your Account Settings and then the Settings tab to activate this new feature!​

Your customers will have reassurance their order is on the way and will have the ability to track the status 24/7 without needing to hassle you!
---
New Website, Design & Logo
All tools start off with their functionality, what makes them better tools is having great design! We have recently revamped both the Easyship platform and website, for those who haven't seen it, visit it here.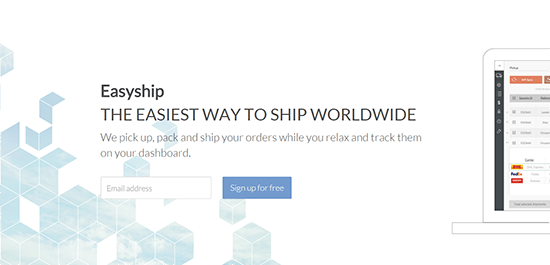 ---
Moving forward, we have more amazing changes to come, stay tuned.
Until then Happy Shipping!