October has come and gone – here's what Team Easyship has been up to!
Dashboard enhancements: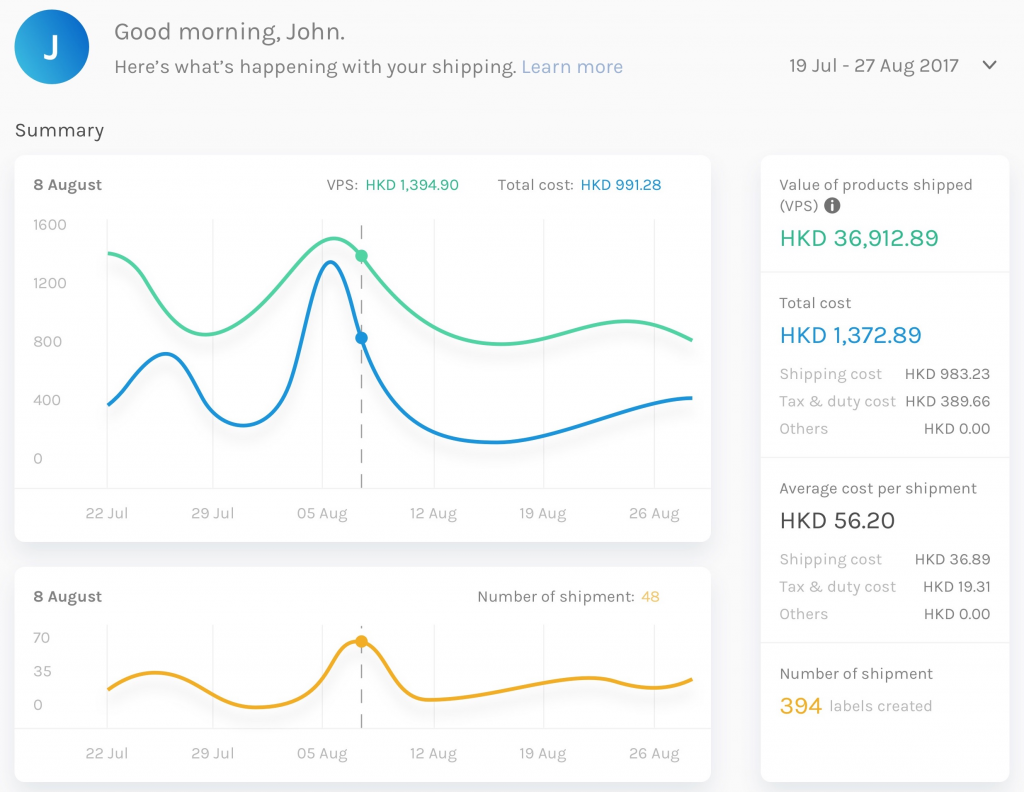 Shipping analytics are now available! When you log in to your Easyship dashboard, you will be greeted with useful analytics that give you an overview of where your shipments are. See information such as:
total costs
number of shipments
total value of products shipped
average cost of your shipment
top shipping destinations
top shipping solutions
current status of shipments created.See your new dashboard here!
A consignee email address is required for international DDU shipments above the tax and duty threshold. Providing this important contact information expedites customs clearance, which leads to an improved shipment delivery rate.
Integrations (it's the new frontier!):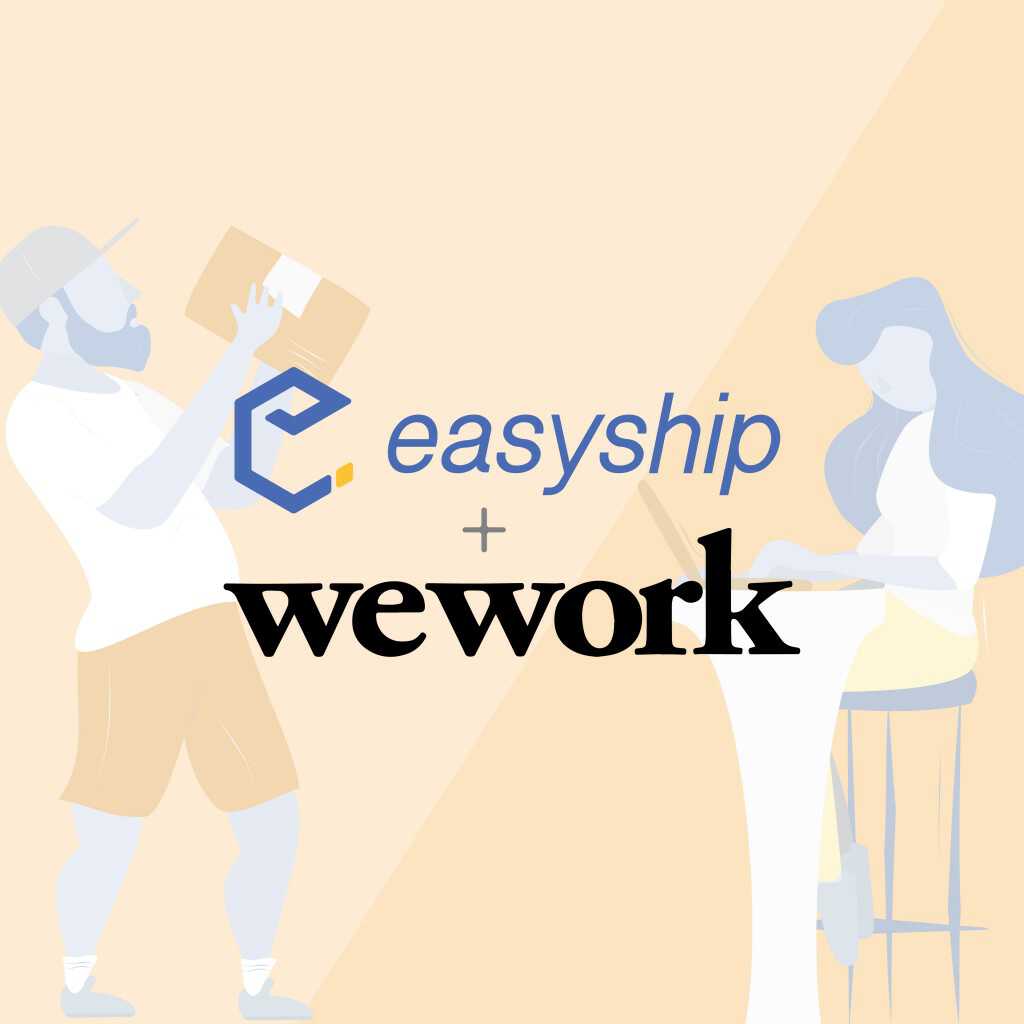 It's official - we are WeWork's official premium shipping partner! WeWork creators based in the US can now find us in the WeWork Services Store, where they will benefit from exclusive discounts up to 80% on the 100+ shipping solutions Easyship has to offer.
WooCommerce version update 0.4.1 - In this update, we've added extended settings directly from your Easyship dashboard. You can also set various shipping options to fine-tune your strategy.
Couriers
TNT Express is back online! To sweeten the deal, they are offering a promotional 10% off shipments from Hong Kong for the month of November.
Additionally, UPS shipments from Hong Kong can enjoy lower rates to Taiwan and Japan.
For shipment tracking status updates, you are now able to contact the couriers directly, which means faster service and resolution times for you! Find your courier's contact information below:
Riveting blog content
Missed out on some of our blogs? Here's what readers were interested in last month:
Don't tell anyone else, but...
Our new website will be launching soon! Here's a sneak peek of our re-design...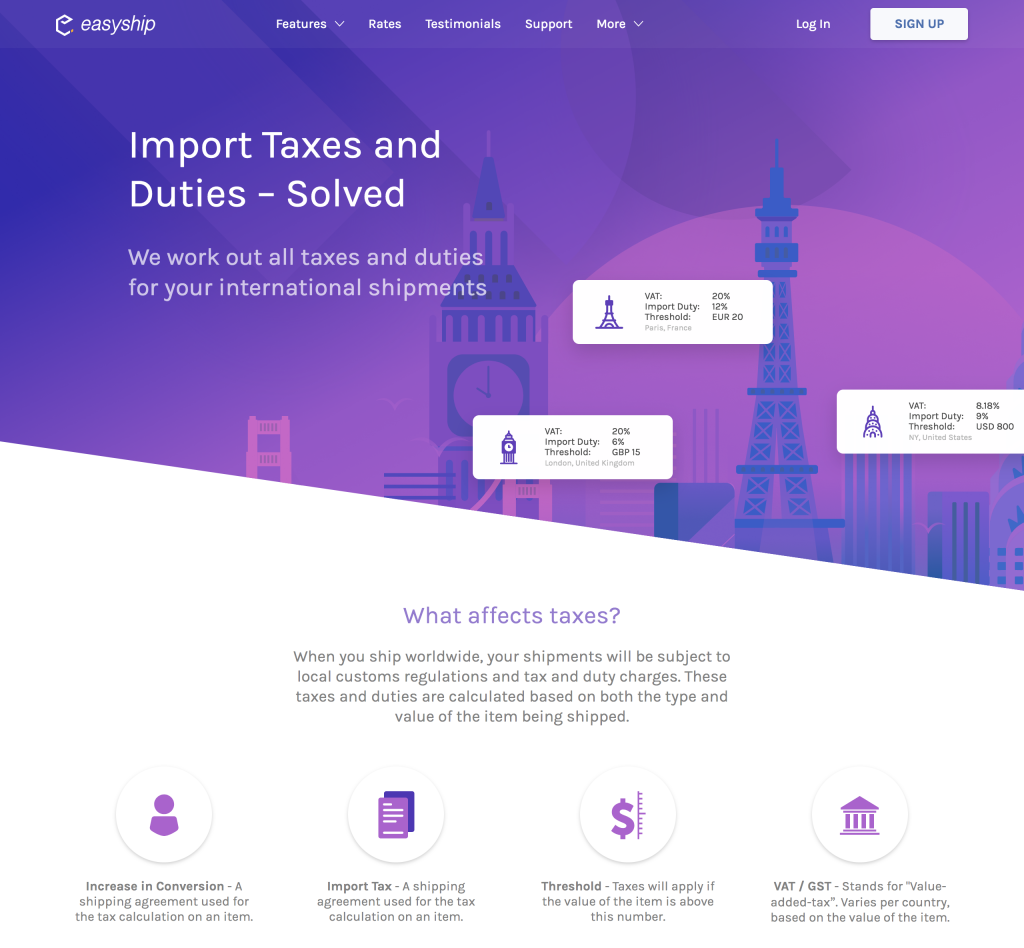 For more updates, follow us on Facebook, Twitter, and LinkedIn!