It's been requested since the beginning of Easyship and we know many of you have been long awaiting it! Without further ado, we're incredibly proud to announce that we've secured API partnerships with eBay and Amazon, both leading online marketplaces. For all existing eBay and Amazon sellers, this means you can now connect your stores directly with the Easyship platform and import all your orders in just a single click!

As with all our integrations, importing orders will also mean that your orders on eBay and Amazon will have their order status updated once we ship the items. The tracking ID and courier will be updated on your online stores when this happens, saving you even more time than before!
To add your Etsy and Groupon accounts, simply head to your Account Settings and then the Merchant API tab. Click on the Sales Channel and follow the instructions that pop up.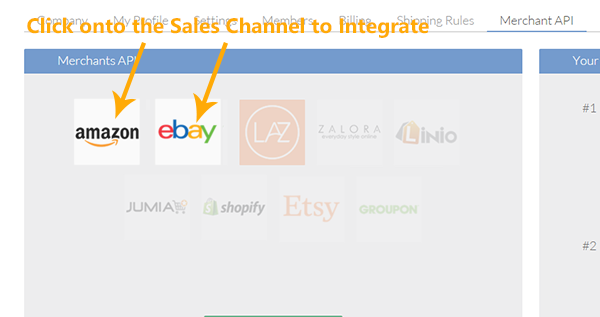 As easy as that, why not get started today? If you have any questions, always feel free to get in touch with our support team!