What is a commercial invoice?
A commercial invoice is an important document needed when you're shipping internationally, as commercial couriers need it to clear your package through customs.
Think of this document as not just an invoice or a receipt, but rather a "biography" of the item.
The importance of commercial invoices in eCommerce
Commercial invoices are important for both B2B and B2C companies. Shipping to foreign destinations can be tricky, but as long as you provide proper documents, it will go smoothly.
Besides getting your packages through customs, commercial invoices:
Provide your customer additional details on their order
Help businesses evaluate sales and calculate annual reports
Can be used to discover insights on target markets for specific products
Can be an organized way to help with cash flow
How to fill out a commercial invoice
Filling out a commercial invoice isn't as complicated as you think. Below is an example of a commercial invoice that is automatically generated with Easyship: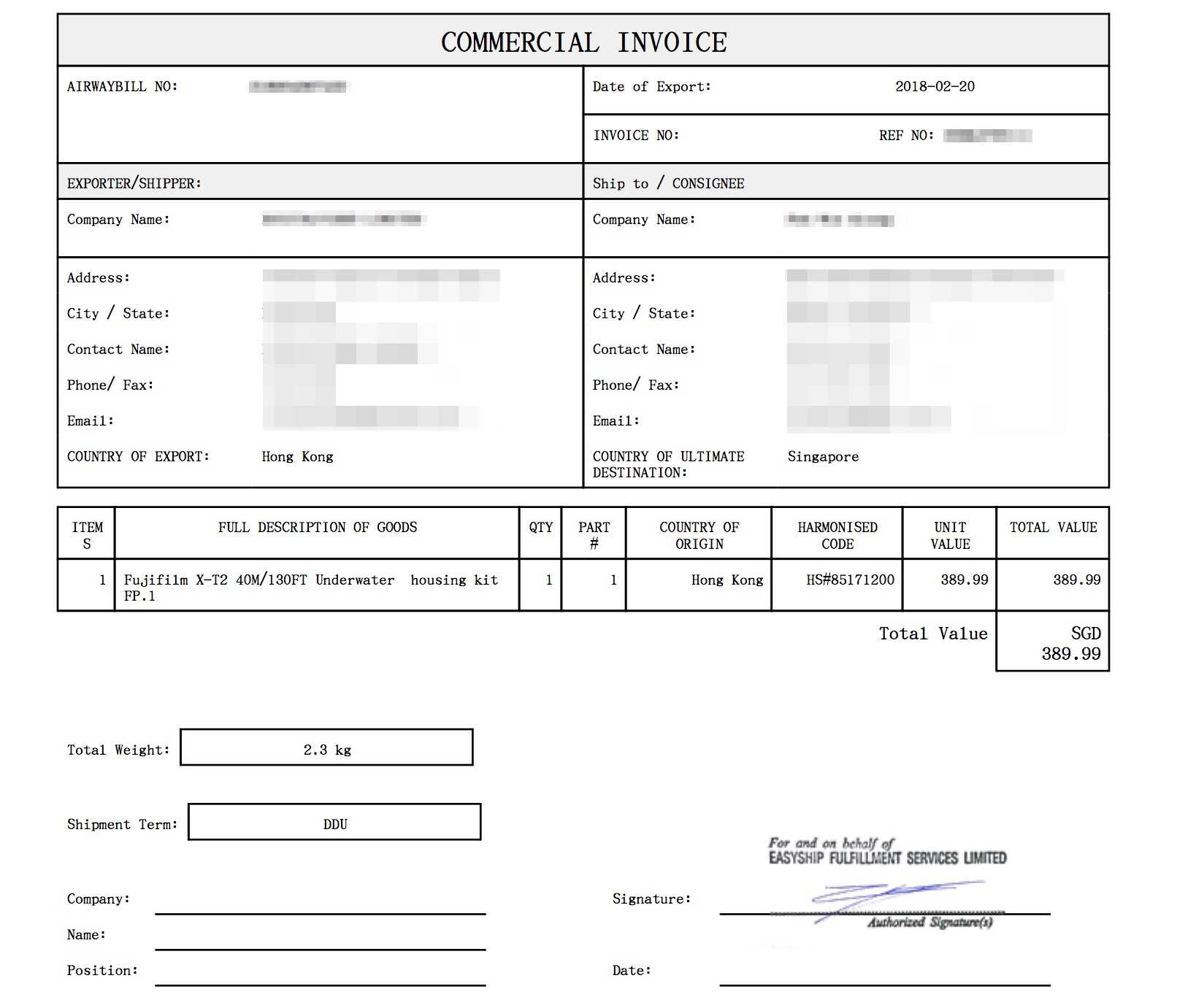 Let's go through each section of the invoice.
Air waybill number: This is the number you'll find on your courier's shipping label.
Date of export: Date of your shipment
Invoice number: Unique number your store uses for billing purposes
Ref number: In this case, this is the Easyship shipping reference number
Exporter / Shipper: These are the details for the sender. Includes Company Name, Street Address, Contact Name, Contact Phone or Fax Number, Email Address, and Country from where the shipment is being shipped from
Ship to / Consignee: These are details for therecipient. Includes Company Name, Street Address, Contact Name, Contact Phone or Fax Number, Email Address, and Country that the shipment is being shipped to
Items / Qty / Part #: The quantity, rate and amount of the items in the package
Full description of goods: A clear description of the item which may include model number and style.
Country of origin: Where the item came from
Harmonised code: The special code used by the World Customs Organization to classify the item
Unit value: The amount you sold the item for
Total value: Total amount of the item(s)
Total weight: Weight of the package
Shipment term: How the taxes will be handled. DDU: Deliver Duty Unpaid or DDP: Deliver Duty Paid. Learn what DDU and DDP means.
At the bottom, you'll have:
Declaration and signing to validate the information in the invoice by the sender
You might also see a stamp, date, and signature by the customs authority that the package went through
How to create a commercial invoice
Commercial invoices have a universal format that needs to be followed so it can easily be processed.
You can find many commercial invoice templates online for free, in addition to paid, premium options.
If you want to create your own commercial invoice, the following websites can  help you get started:
Sufio - Invoices for online stores
As a reminder, Easyship automatically generates commercial invoices for all international shipments.
Next steps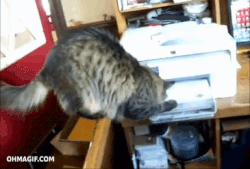 Once that commercial invoice is generated, print it* and attach it along with your shipping label to your shipment. Your shipment is now ready to go!
*Cat assistant optional.