What is a warehouse management system (WMS)?
If you are running an eCommerce business, you should be aware of the importance of warehousing and how it should be managed. If you effectively streamline this process, it'll give you more time to manage other aspects of the business.
Today, cloud computing and back-end administrative software have made this possible. A warehousing management software (WMS) can help you easily understand stock management and warehousing, providing guidelines of what needs to be documented for all the items you're selling.
What does WMS software do?
You can expect WMS software to manage the following:
Administer inventory
Transportation of goods
Auditing
Distribution process
Picking process
There are many types of WMS available according to the needs and size of the company.
If you are using a third-party logistics company, you may be given access to a WMS to manage stock until when they are supplied or shipped out.
Why would you need a WMS software?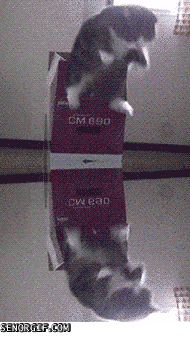 The short answer is: efficiency.
To make a good impression in eCommerce, customers demand faster processing and timely shipments. Small to medium eCommerce businesses that have access to a good WMS system will be able to handle the influx of these orders and fulfill them accurately, which is especially important for cross-border clients.
If you want to sell to large retailers, then you will need to automate your warehousing and logistics in order to coordinate with them. Most of the large-scale retailers use Electronic Data interchange (EDI) so it's make sure that your WMS can be integrated with this.
How to choose a WMS
Choosing a WMS is a one-time investment for the company, so it's best to do your research - think about what your business requirements are, and look at what's available on the market. Get your management team involved in the process too.
Last but not least, make sure that your warehouse staff is trained (or can be trained) on  whichever system you choose!
Types of WMS
WMS can be categorized into three main categories, according to their functionality and operation.
Standalone WMS
These systems are mainly focused on the warehouse management process. You won't find any supply chain functions or transportation features, though some may offer very basic transportation management tools. You can incorporate this type with an existing solution you have, or future ones.
Supply Chain Modules
This type of system is actually a combination of the supply chain system and warehouse management system. You can invest in an extended supply chain system that also offers WMS as one of its features. Incorporating the WMS with other systems ensures the communication and transfer of data within different departments and functions are easy. This increases the efficiency of your business.
Integrated with ERP
ERP is the main control panel of the business automation systems. It covers every aspect of the business process, with subsystems like HR management, order and sales management, supply chain, accounting, warehouse management and many more. If you are planning to set up an ERP system for your company, make sure your vendor includes a robust WMS.
This article forms part of our Warehousing & Fulfillment guide. View it here.
Warehouse Management FAQ
What is the difference between a Warehouse Management System (WMS) and an Enterprise Resource Planning (ERP) system?
WMS is a standalone system that needs support from additional software, and ERP is an all-in-one solution.
What are the most valuable features in your warehouse management system?
Some of the most valuable features include warehouse design, inventory tracking, picking and packing, shipping, labor management and more.