Firstly, from the Easyship team we would like to thank everyone for their continual feedback and support. We've been able to make Easyship an amazing product that helps with your shipping needs and we hope to continue to make it even better into the foreseeable future!
Now, without further ado, we're excited to announce amazing improvements in the way you can use Easyship!
So, whats new?
We've made great improvements to the way you can use Easyship! Now you are able to:
Print out shipping labels and all documentations
Request pickups directly from the couriers
Drop off packages at designated locations
How does this benefit me?
We tested the new shipping process in the past months with a selected group of users. We found amazing advantages such as:
Quicker delivery by 1 to 2 days
Able to generate tracking IDs instantly for your customers
Improved seller ratings on marketplaces
Less customer inquiries regarding order status
Manage stock levels better
To top it off, Hong Kong Post Shipping Rates on our platform are now exactly the same as the published ones!
How It Works
For the most part the Easyship platform has remained the same.
Here's a quick run-through of the new steps. During the courier selection, you will now notice there are truck or pickup trolley icons next to the courier names. For our courier partners that offer pick up services, there will be a truck icon displayed and for those that don't, a trolley will be shown. For the couriers that DO NOT offer pick up service, you will be able to see the designated locations where you can drop off your items.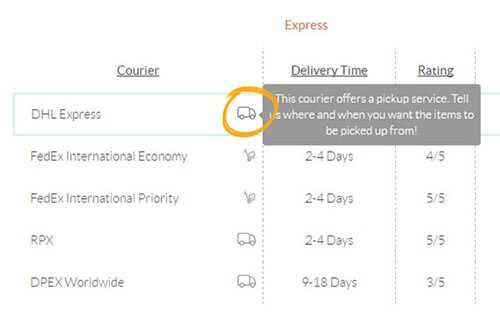 Previously, after selecting the courier you would request a pickup, however that has now changed to Generate Labels. This will allow you to print out shipping labels and documentations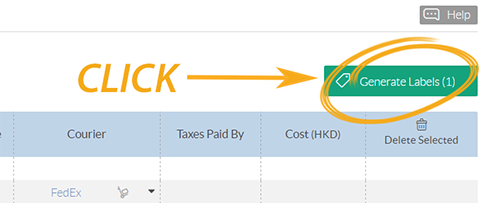 After you have clicked Generate Labels, your orders will now move to the shipments tab under Print Labels. It normally takes around 2-5 minutes for your labels to be generated, until then, the status will be "Label Pending".
After the labels are complete, you will receive an email to notify you they have been completed. Afterwards you may select the shipments and then click Print Courier Labels. This will download PDF files with the shipping labels and all the documentation that you will need to print out.

Simply pack your items accordingly and stick the shipping label onto your package and put the commercial invoices in a pouch. When you are ready to drop off or request a pick up for your items, move to the next section Request a Pickup.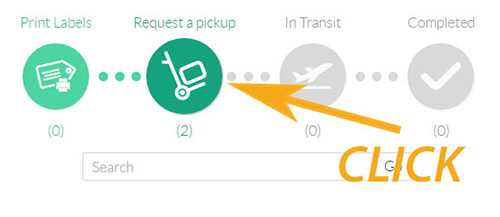 Select the shipments that are ready and click Request a Pickup.

You will then see a new window where you can select the time for courier pickups and also find out the drop off locations for couriers that do not offer pick up services.

After selecting your time, simply click proceed!
Moving Forward
Starting from tomorrow, all users will be able to switch to the upgraded process by emailing [email protected] and letting us know you want to upgrade. We'll run you through the new steps to have you shipping smarter!
It's recommended to switch over as soon as possible! We will be moving all customers to this new process by June 13th. Another indepth comprehensive guide will be out shortly detailing every single step!
We thank everyone for their support, loyalty, and feedback which has helped make this change possible. At Easyship, we look forward to help everyone ship cheaper, faster and smarter!