When a customer successfully places an order, your fulfillment flow probably looks like the following:
Pick and pack the order
Use your favorite shipping software to generate the shipping label
Send the package
Email the customer with a tracking notification to keep them posted on delivery
Did you know that there are opportunities within this flow to market your brand?
Consider this:
Clearly, these communications get eyeballs, which means you can use this prime real estate for extending your brand and providing additional promotions, all with the end goal of increasing sales and retaining customers.
Brand your communications with Easyship
Our latest beta features include the ability to add your branding to packing slips, tracking emails, and tracking pages.
Here's an example of what a branded packing slip looks like: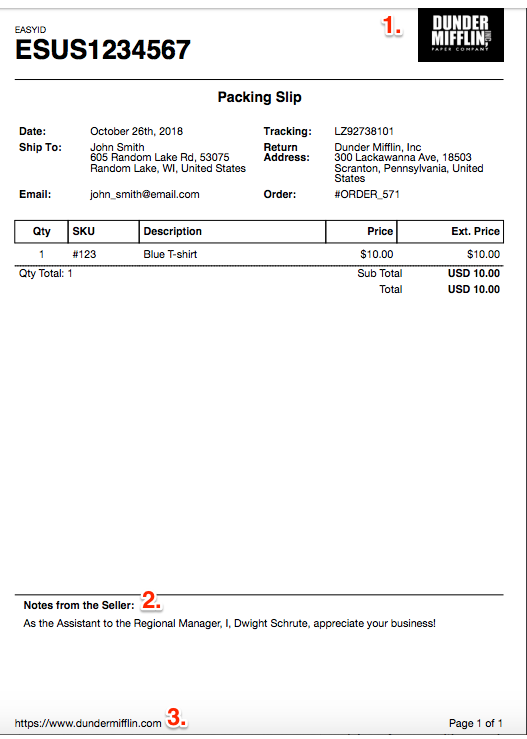 1. You can upload your company logo and have it show at the top of the slip.
2. You can include any special promotions, or a simple thank you note.
3. Show your website at the bottom so customers know where to find you.
Here's an example of a branded tracking email: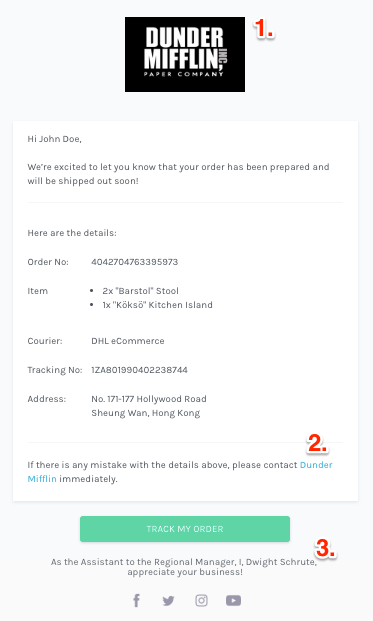 1. Adding your logo makes the communication look officially from you!
2. When you enter the URL to your contact page, it will be linked here in case customers have any issues with their shipment.
3. Customize the messaging to include any special promotions or a simple thank you. Additionally, you can add all of your social media handles in case customers want to do any social sharing for your brand.
Last but not least, here's an example of a branded tracking page: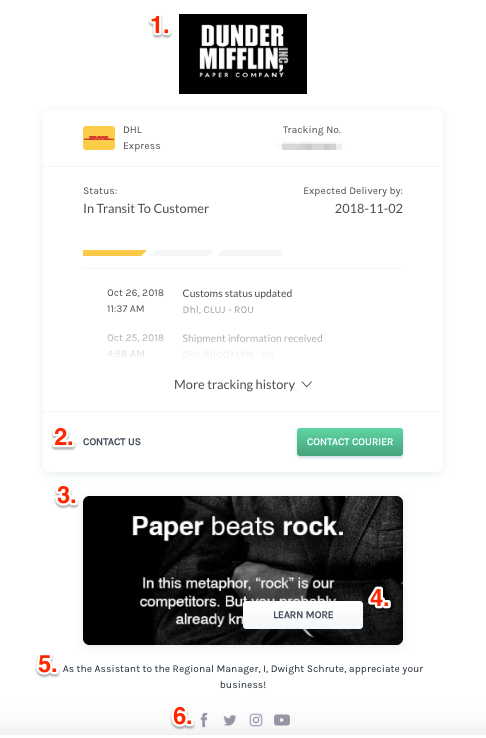 1. Your logo will appear at the top of the page.
2. When clicking on the Contact Us button, a pop up will show information such as your website, contact email, and phone number.
3. If you want, you can include a display ad image!
4. Choose from 10 different call-to-action buttons that will link to whatever URL you'd like.
5. Insert any custom message - additional discount codes, thank you's, inspirational quotes derived from memes.
6. Include your social media handles so customers can get social with you.
Conclusion
By making an effort to include your branding and promotions to your transactional assets, you can ensure that you're taking every opportunity to encourage engagement and stay on top of your marketing game.
Interested in playing around with these features? Visit the following support center articles for step-by-step instructions!