Gluteboost is an innovative range of body enhancement products designed to help users build that perfect "heart-shaped booty."
There are thousands of pills and creams on the market designed to trim unwanted curves, but not Gluteboost: this on-trend brand is all about gaining in the right places.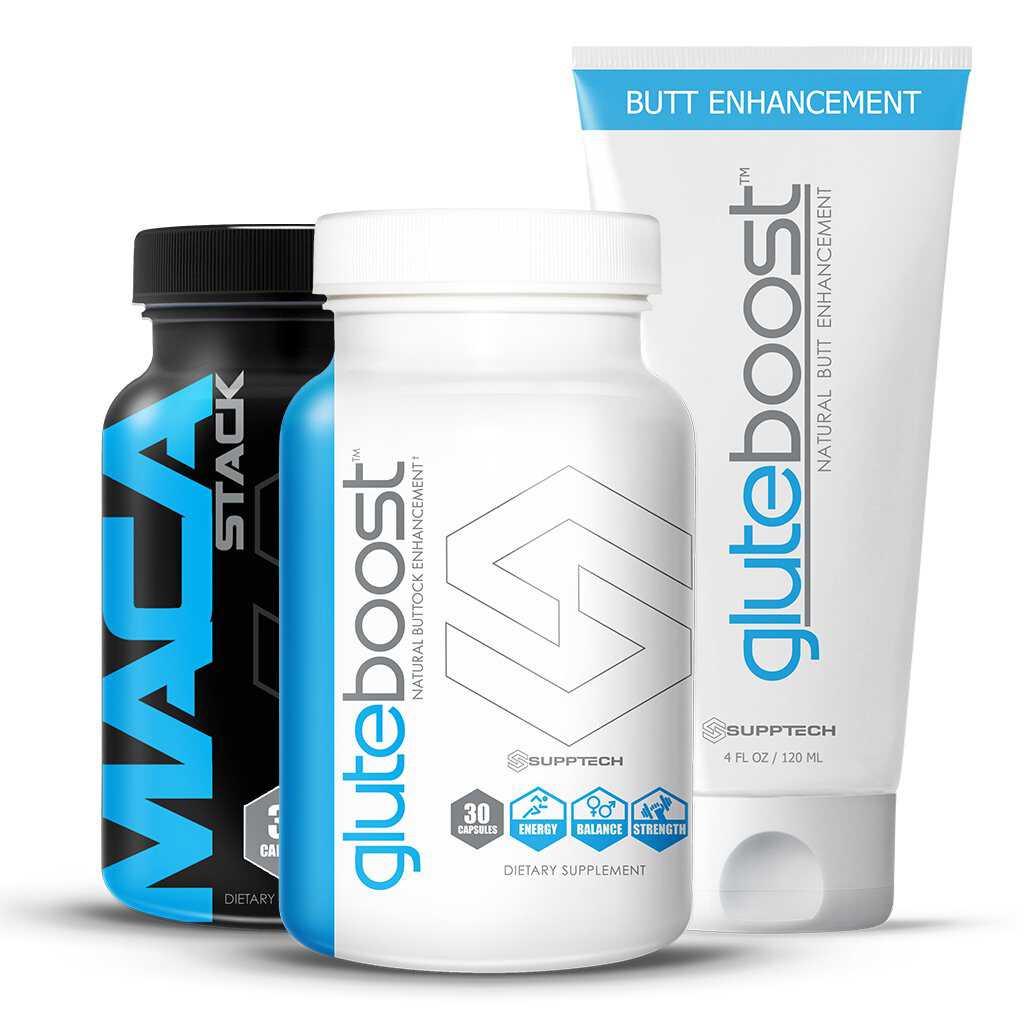 Their supplements contain a blend of all-natural actives to improve the appearance of fat and muscle, selling to a global niche market of customers keen to get just the right shape.
The key to the brand's success is a marketing strategy that leverages the power of influencers across the board. Print and digital marketing can involve disproportionate costs for a start-up, especially in the supplements industry, which has some of the most expensive Google Adwords.
By contrast, Gluteboost has built its reputation primarily through its extensive network of Youtube and Instagram influencers, creating trust and authority through user-created content like before-and-after photos and video reviews.
It's a forward-thinking strategy with a high ROI, and it's made them a leading brand in the crowded market for body enhancement.
Some of their testimonials have over 164k views on Youtube, but they don't limit their partnerships to big-name accounts: they also encourage reviews from micro-influencers like iHeartChels93, who has just 2,216 subscribers on Youtube. It lets them reach an ever-growing network of customers devoted to the brand.
They recently started featuring their influencer program after checkout as well as in their newsletters and ads, boosting sales through visibility and word-of-mouth. "The potential that the general public has to advertise your product is just unmeasurable," says Gluteboost CEO Jonathan Weisman.
This strategy has garnered constant requests for international orders, but turning that interest into sales has been a problem.
Three major issues were slowing down their global growth: first, they used a manual quoting process that led to friction between inquiries and sales, cutting into their rate of conversion.
Second, they were limited to one courier for all their global sales, which had them dealing with delays, failed deliveries, and unhappy customers complaining about unexpected costs. "The returns were always outrageous. People weren't getting their packages, and the taxes and duties weren't clear to them," says Weisman. For a brand built on repeat business, they couldn't afford the impact on long-term sales.
Finally, the whole process was a drain on time and resources better spent elsewhere.
Less than three months ago they switched to Easyship, and it's transformed the way they do global business.
For one thing, they've automated the quoting process so they're able to capture interest quickly, handling orders without delay. Before, "we had 2-3 employees quoting international orders all day. Since we implemented Easyship that number has gone down to zero. Everything is automated and we don't ever have to worry about getting back to someone with a quote."
With Easyship, they put the choice in the customer's hands. They can now offer multiple courier options so they pass on lower costs, with full disclosure about any additional fees down the line.
"Allowing customers to see which options will have tax and duties on them is genius, and it saves so much time and money from having to deal with customer service issues. It allows us to focus on our customer service instead of trying to please an unhappy customer."
Instead of relying exclusively on companies like FedEx, customers can now choose emerging couriers like APC who offer preferential rates for markets in Asia and elsewhere.
"The pricing that APC is bringing in has been life-saving for our customers. It's just disrupting that whole process, it's at least half of what the other couriers charge." And since the cost of shipping is now handled at the checkout, "we don't even need a shipping budget," says Weisman.
They've also drastically reduced issues with delivery and returns. By integrating Easyship with Shopify, they can verify addresses beforehand, and if there's a problem, they're notified right away.
"Before implementing Easyship, 1 in every 5 international sales was a failed delivery, but since we started using Easyship over 2 months ago we haven't had a single return or failed package. The money saved and the happy customers we get from that statistic are unmeasurable."
In the short time since they switched to Easyship, the changes have added up to a much smoother, easier process.
"Our company's biggest challenge was international shipping," says Weisman. "We've completely wiped that problem off of the board with Easyship and we're so grateful. We're now able to take the time we were spending on shipping and focus it on product development and perfecting our customer experience."
It's been their key to capturing global sales in a niche market. That might be why they've seen an astounding 500% increase in international orders in under 3 months.
The improved shipping experience is core part of their strategy for global growth in the coming year. In the near future they're banking on social shopping through platforms like Instagram, Snapchat, Pinterest and Facebook that allow customers to buy directly through an app they trust.
"We're really looking to build a lifestyle brand, something people would be proud to share on social media. We're focusing on really branding and keeping our marketing up with the recent trends."
It's an integrated marketing strategy that gives them the potential for ever-increasing global reach, and with Easyship, they're now in the best position to grow — in all the right places.