After 11+ years of working in public education, Jeff and Jamie Baker were ready for a new challenge - and they found it by venturing into entrepreneurship and expanding to eCommerce.
Jeff and Jamie Baker run TheGiftStore.net, an eCommerce website selling unique gifts and items, like customized stationery for special occasions.
They purchased a physical store in Dallas-Ft Worth that has been in operation since 2001, then revamped the business in 2016. At the same time, they created their eCommerce website and their second store, Gameday, which sells custom sports apparel and merchandise for school spirit teams.

As the Bakers expanded online, they used social media marketing to increase their sales and find new customers outside of their home base.
This growth meant they needed to stay on top of more orders while keeping their loyal customers happy. With so much going on under one roof, it was crucial for them to get organized about their shipping.

Searching for a custom shipping solution

The biggest challenge they faced was managing logistics online. With their online expansion, they needed to provide the best shipping options for a wide variety of orders.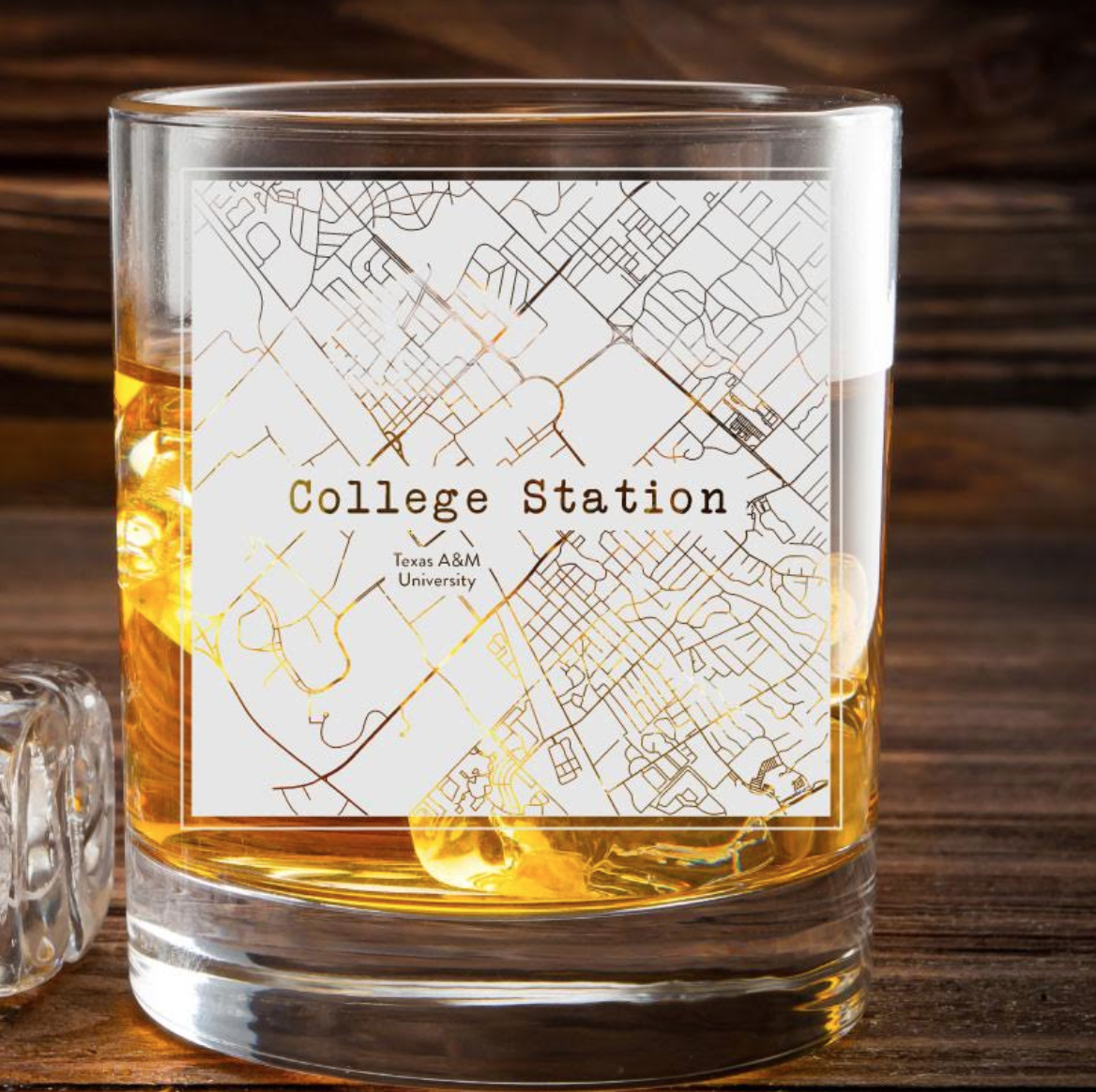 An etched college town whiskey glass from The Gift Store
Items like custom printed activewear, etched college town whiskey glasses,and personalized wedding invitations all have different weights, dimensions and shipping requirements.
Most sales are time-sensitive because they're for special occasions like weddings and birthdays, so a shipping delay or a failed delivery means a very unhappy customer. On the other hand, there are other customers who are put off by the premium prices they would need to pay for faster shipping.
The Bakers needed a way to offer flexible options while saving time and money on their small business logistics.
Tracking priorities

Initially, Jamie explains: "We did not have a set shipping method and were all over the place as far as shipping was concerned."
While looking for a shipping app that provided a reliable tracking service to their customers, they discovered Easyship.
According to Jamie, "One of the main reasons we chose Easyship was the tracking numbers. Since Easyship is integrated with all the main carriers, as soon as you print a shipping label, your customer is notified and receives a tracking number. Being able to track packages in real time is a huge benefit not only to your business but to your customers as well."
This keeps their customers happy, as it reassures them that their order is in good hands and that time-sensitive items won't go AWOL before the big day.
More shipping options, less shipping costs
Shortly after implementing Easyship, they noticed a big shifts in how they were doing business online.
A major change was that they could now offer the right shipping options for a variety of clients.
"I was actually surprised to find such low cost and effective shipping methods via the United States Postal Service," says Jeff. "While we still use the main carriers such as UPS, FedEx and DHL, we see many of our customers choosing the USPS shipping options due to the low cost. If your customers are not in a huge hurry to get items, I would definitely recommend checking out the USPS rates offered via Easyship."

Offering a range of fast and affordable shipping rates allowed them stop relying solely on the express couriers. Not only did this capture more sales, but it also resulted in reducing their shipping costs by 40%!
Automating logistics with the Products feature
Another major change they experienced was the ability to streamline their shipping process. Tasks were carried out for each individual package was now automated - specifically, by saving the dimensions of frequently used package types.
Saving package sizes "takes time up front, but it's very convenient because it takes less time to ship after the initial product dimensions have been saved." They don't have to deal with the hassle of entering the same information over and over again and they can handle more orders "in an extremely fast and efficient manner."

The net result is that they've cut down the time they spend handling packages by up to 50%.
Growing with Easyship

In the coming year, The Gift Store is looking to grow their eCommerce sales through social media. This is letting them capture customer interest from places like Facebook and Instagram, which is particularly important when selling niche items for special occasions.
Once these potential customers head over to their website, they rely on Easyship to convert them with better, more flexible shipping options.

The biggest benefit for this family-run business is happier customers. "I can tell you that we have not had any customer complaints arise since we started using Easyship. It gives both our customers and our customer service team peace of mind at all times."
Using Easyship lets The Gift Store provide the same flexible and reliable shipping options as any big online retailer, while holding on to the unique flair that sets them apart.
"Not only do we have our eCommerce site, we also own two brick-and-mortar stores. The flexibility Easyship offers allows us to focus on other parts of the business. We know our shipping needs are taken care of whether a customer places an order online or in-store," Jamie explains.
"Easyship doesn't just save us time and money, it reduces our stress levels," says Jeff.
A better way of shipping with big benefits for small businesses.