This post is written by our partner, TradeGecko. TradeGecko is an inventory management software that puts products, orders, business contacts, and reporting, all in one place.
The holiday season is just around the corner, which means eCommerce retailers should already be planning for inventory management and promotional activities during the peak season. Comprehensive forecasting and planning is essential in ensuring you can meet customer demand during one of the busiest times of the year.
Follow these guidelines to ensure you're ready to exceed your sales goals during the upcoming holiday season.
Create data-driven driven forecasts
Using data to forecast sales and inventory is a crucial part of being adequately prepared for the holiday season. With sales data from previous years, you can predict useful information about how much and what you'll sell this year, as well as how much stock you'll need to meet demand.
Although there's no seasonal forecasting formula to fit every business, utilizing intelligence reports in an inventory management system such as TradeGecko, can offer insights into past sales by period or location, and help you project sales trends for the future.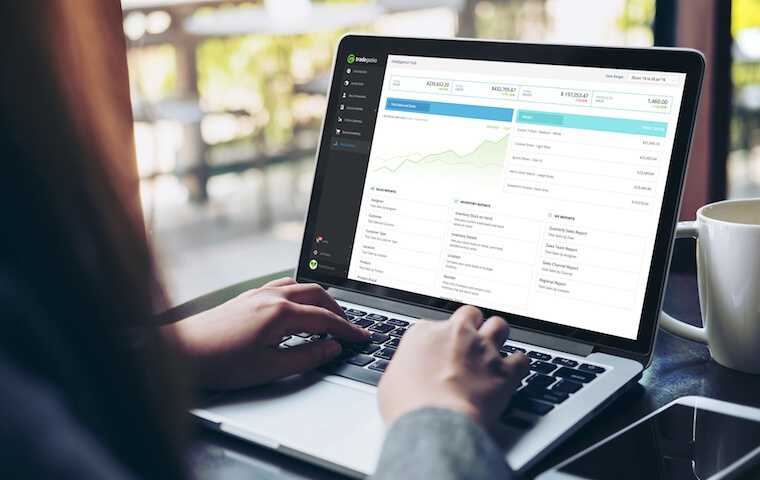 Determine your seasonal budget
Once you've created a forecast and know how many sales you're likely to make, you'll need to define a seasonal budget. Think about your planned marketing efforts and how much you want to spend on them. Also consider whether you'll need to hire extra staff or make product improvements before the holiday season begins. Budgeting for costs ahead of time means you won't be hit with surprise expenses down the track, and helps give you a more complete picture of what your profits will look like at the end of the season.
Create a promotional plan
Almost every business on the market will be ramping up their promotional efforts over the holiday period, so it pays to have a well thought-out promotional strategy in advance. Focus on your Unique Selling Proposition (what you can offer that other businesses can't) and highlight any new or seasonal products or features you have that are likely to draw in customers. This could be a new product line, product package, or offers like free shipping or a discount code for email subscribers.
Enable backordering
Even the most efficient businesses have stock-outs from time to time, especially during busy sales periods. By enabling backordering, you can give customers the option of ordering even if you don't have a particular item in stock at the time – maximizing the opportunity for sales. With a dedicatedbackorder system, all sales orders for an unavailable product can be consolidated and converted to one purchase order per supplier. This reduces manual ordering processes and speeds up restocking and delivery of unavailable items.
Set a returns and exchanges policy
The gift-giving season equals an inevitable increase in returns and exchanges for most businesses. Define a returns and exchanges policy for the holiday periods so you can more accurately manage stock levels, and create a holding location for returned items so they can efficiently be inspected and resold if possible.
Using stock control software, like TradeGecko, can also help simplify the returns and exchanges process, as stock levels are automatically updated in the system when a product is returned. This info is then synced with eCommerce platforms like Shopify, and accounting software like Xero, and QuickBooks – meaning less manual effort and more accurate stock levels.
Streamline fulfilment workflow
A smart product fulfillment process is key to keeping customers happy. Make sure you have a clear fulfillment workflow mapped out so that customers are able to receive their products within the stipulated delivery timeframe. Fulfillment systems like Easyship can easily be integrated with inventory management systems like TradeGecko, connecting the entire sales process.
Ready to streamline your sales process for the holiday season? TradeGecko's inventory and order management software gives you visibility and control over your stock, orders, and customers all in one place. Start TradeGecko's free 14-day trial to find out how it can help you keep business running smoothly during peak sales periods.