We're finally dusting off the Updates tab on the blog as we've got some fresh new changes to share!
On the courier front:
New courier service: LHT - Express DDU. This shipping option provides DDU (Deliver Duty Unpaid) services from Hong Kong to China, meaning only the receiver can pay import taxes.
TNT Express is back online; malware issues have been resolved.
UPS Surepost is now available for US clients.
Exciting dashboard changes:
Our Dashboard is more dashing
We've updated the menu for a sleeker lewk, and overhauled our Connect store process to make it even more simpler to ship. Connect once and say goodbye to CSV files or data entry. Here's how.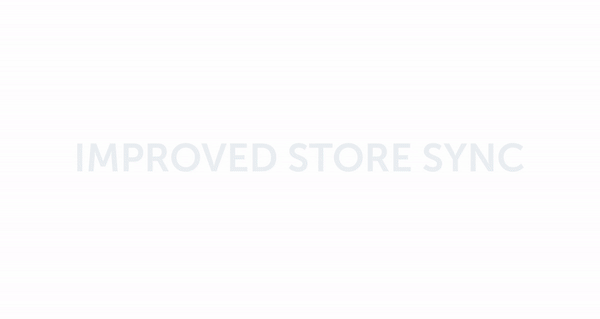 We're listed on the Shopify App Store!
This is the equivalent of finally getting a seat at the adults table at family get togethers. This integration allows tracking to automatically be updated for customers, and shipping rates can be displayed in real-time (based on preferences of shipping options set from your Easyship account.) You can also turn your store checkout on or off easily. Find us here and if you haven't already, leave us some feedback (or love!) in the form of a review.
WooCommerce Upgrade
WooCommerce settings are now accessible from our Dashboard. This allows for simpler management and gives us ability to offer more features. You can now also upgrade your WooCommerce version without having to worry about things changing (or breaking the Internet.)
Exclude Countries From Sync
Prefer to handle shipping to certain countries separately? No worries! You now have the ability to exclude certain countries or region from your store sync. Learn more here.
Add Additional Processing Time At Checkout
A benefit of using the dynamic rates feature is clearly communicating to your customers the delivery time they can expect for a certain shipping option. If you also need to add a few more days to process orders, you can include this in your settings so it shows the additional time to your customers at checkout.
New Shipping Rule: Insurance
You can now set a shipping rule where insurance is automatically added to shipments. Need some shipping insurance 101? Learn the basics here.
Spoiler alert...
We'll soon be enhancing our Dashboard even more by providing analytics that'll give you a better picture of your shipments on a monthly basis. Stay tuned!
For more updates, follow us on Facebook, Twitter, and LinkedIn!