If you've decided to start a business that sells online, the next step would be to find the right products that will make your online store successful.
Since potential buyers won't have the option to interact physically with your products before purchasing, you should go for something that's instantly appealing and conducive to buy online.
Guidelines on choosing what to sell
Here are a few things to keep in mind when choosing merchandise for your eCommerce store:
Avoid fragile products. Breakable products are best left for brick and mortar stores – for your own peace of mind and your customers. Unless you're willing to insure every package, there will always be the possibility of having these goods damaged while in transit.
Sell products you are passionate about. Just like people excel more when they choose careers they are passionate about, the same applies to your decision to sell items online. Passion will translate well on your store's website and product pages, encouraging potential customers to be excited about it, too.
Be a trendsetter. Research trending products and immediately capitalize on them before the market becomes saturated.
Or... go for something timeless. If you're not interested in switching up your inventory often, products that are tried and true could be a great start to make sure there'll always be demand for you to meet.
Avoid very expensive products. Online consumers typically purchase products within the $20-$200USD range, so do keep this in mind if you're just starting out.
Don't go all in on seasonal goods. This one is self-explanatory - if you want your store to be profitable year-round, be sure to sell something that isn't seasonal!

Suggestions on what to sell
Now that you know your approach on to what to sell, here are some products you can consider selling:

1. Bluetooth speakers
Millennials love music, and the demand for Bluetooth speakers have been an upward trend. According to a recent study, the wireless speaker industry is projected to grow 10% annually to approximately $31.80 billion by 2023. Take advantage of this projected growth now!
2. Keto supplements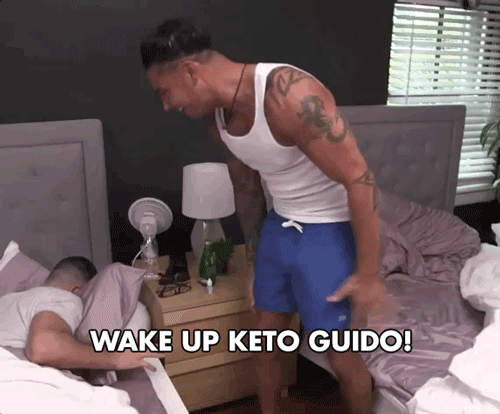 Jersey Shore jokes aside, the Keto diet is hot right now. With Keto supplements having good search volume at the moment, now is a good time to take a gamble by stocking reputable Keto supplements for your fitness-themed eCommerce store.
3. Shapewear
This is another good option for those interested in selling stuff online, especially if you want a fashion-themed store. The trend now is having a curvy body shape, and shapewear can help with this. Word on the street is that this market is projected to grow to approximately $6 million by 2022.
4. Phone Accessories
Did you know that over 75% of smartphone owners use a protective case for their phones? Since these cases are light and compact, they make great items to sell and ship worldwide.
Our client Bare Cases is a great example of this - learn more about how they took their business global.
5. Watches
According to Statistic Brain Research Institute, one billion watches are sold globally each year. That being said, it may not be a bad idea to take a shot at this ever-popular niche. Apart from the fact that there are lots of attractive designs out there, watches are continuously in demand.
6. Detox Tea
There is a segment of the fitness population that are looking to rid their bodies of free radicals, and detox tea meets this demand. The detox market is presently worth $3.4 billion and is expected to significantly increase in the coming years.
7. Party Supplies
Today's parents are known to throw themed parties for their children, and a challenge they usually come across is finding the perfect decorations. With the availability of pre-packaged decorations for birthdays and graduation parties, most parents have been relieved of this burden. Why not be among those they will go to for party supplies?
8. LED Lighting
Believe it or not, the use of LED lighting is one trend that continues to grow. A report shows that the LED market is projected to grow 13% annually and by 2022, it will reach $55 billion in value. From outdoor lighting to kitchen and appliances LED lights, there is a lot of money to be made in this niche.
9. Baby Clothes
This is a large niche for those looking to sell items online and as such, you can choose to focus on a particular age. Even though the growth rate of the market is slow, you can create awareness of your products through a variety of promotions, including blogging and adverts.
10. Bags and purses
The bag industry is presently valued at over $150 billion and is projected to increase significantly in the next 5 years. From school bags to corporate and nursing bags, there are a lot of options available. In order to maximize profit, it's best to liaise with a wholesaler.
Conclusion
With these guidelines in mind, hopefully you're now inspired to sell things online!
Once you've made your final decision, check out our guide to international shipping so you can optimize your eCommerce logistics.