Our second Hong Kong eCommerce Day last night was a huge success: more than 170 eCommerce fellows participated!
This time we teamed up with our friends at Shopify, Stripe and Google to discuss the theme, "How Technology is Changing Scalability for Businesses".
As eCommerce is disrupting the way businesses grow and scale, we wanted to combine our visions and solutions in one event. Our goal was to help attendees better understand how new tech in digital marketing, sales, logistics, and payments are ready to help them grow their business and sell cross-border in minutes.
In case you missed it, here are the key takeaways from each presentation.
How Shopify Helps Businesses Scale
Sarah Tan, Partner Manager at Shopify discussed how Shopify helps brands scale. She explained how the platform was made to simplify the sales experience for sellers - specifically, how you can setup a store without any coding if you lack the knowledge to do so.
More importantly, she explained how Shopify built a strong ecosystem of partners and app integrations to help their merchants scale with no limit. Their marketplace offers great technology in digital marketing, payment, logistics, and other fields where merchants need solutions.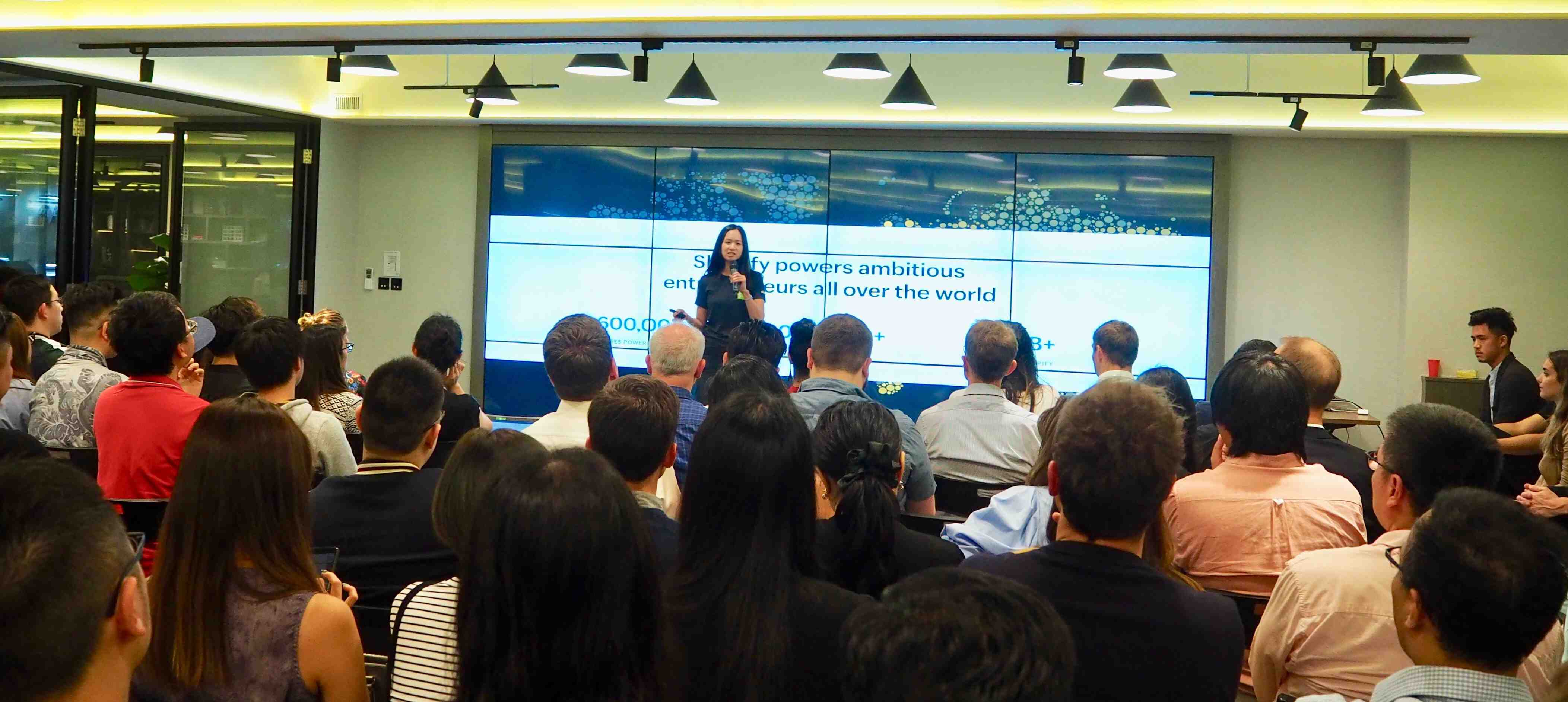 How Digitalization of Cross-Border Logistics is Changing Scalability for Businesses
Our very own Head of Sales, Rick Ngan, talked about the digitalization of cross-border logistics.
For a long time, logistics was considered as the last pain point for eCommerce sellers to go worldwide. With a high number of couriers, expensive shipping costs, the complexity of taxes and duties and growing customers expectations, shipping remains complex to manage, especially when you don't have many resources.
Rick explained how Easyship simplifies cross-border logistics while providing access to 100+ couriers from one account, guaranteeing taxes and duties, dynamic checkout plugin, and our integrations within the eCommerce ecosystem, including Shopify and Stripe!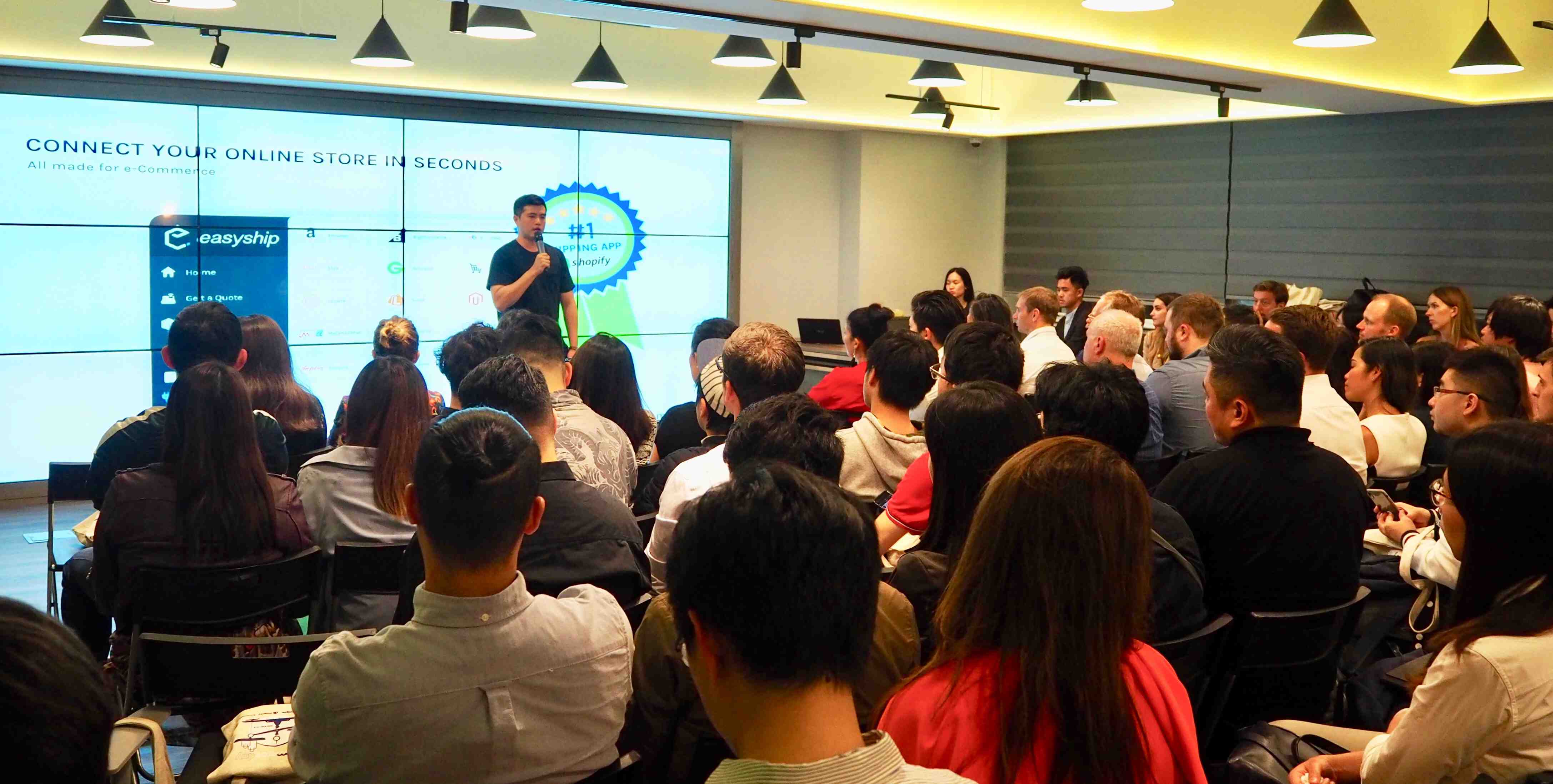 Grow Your Business with Google
Martin Kwok, Agency Manager at Google, gave context regarding the main habits of consumers online and offline, and the many different steps there are before a consumer actually makes a purchase.
He also explained how to properly use Google Shopping Ads to grab attention and influence decision-making online, in addition to how Google Pay actually helps decrease cart abandonment with a smooth seamless payment process! Who said it was hard to sell online?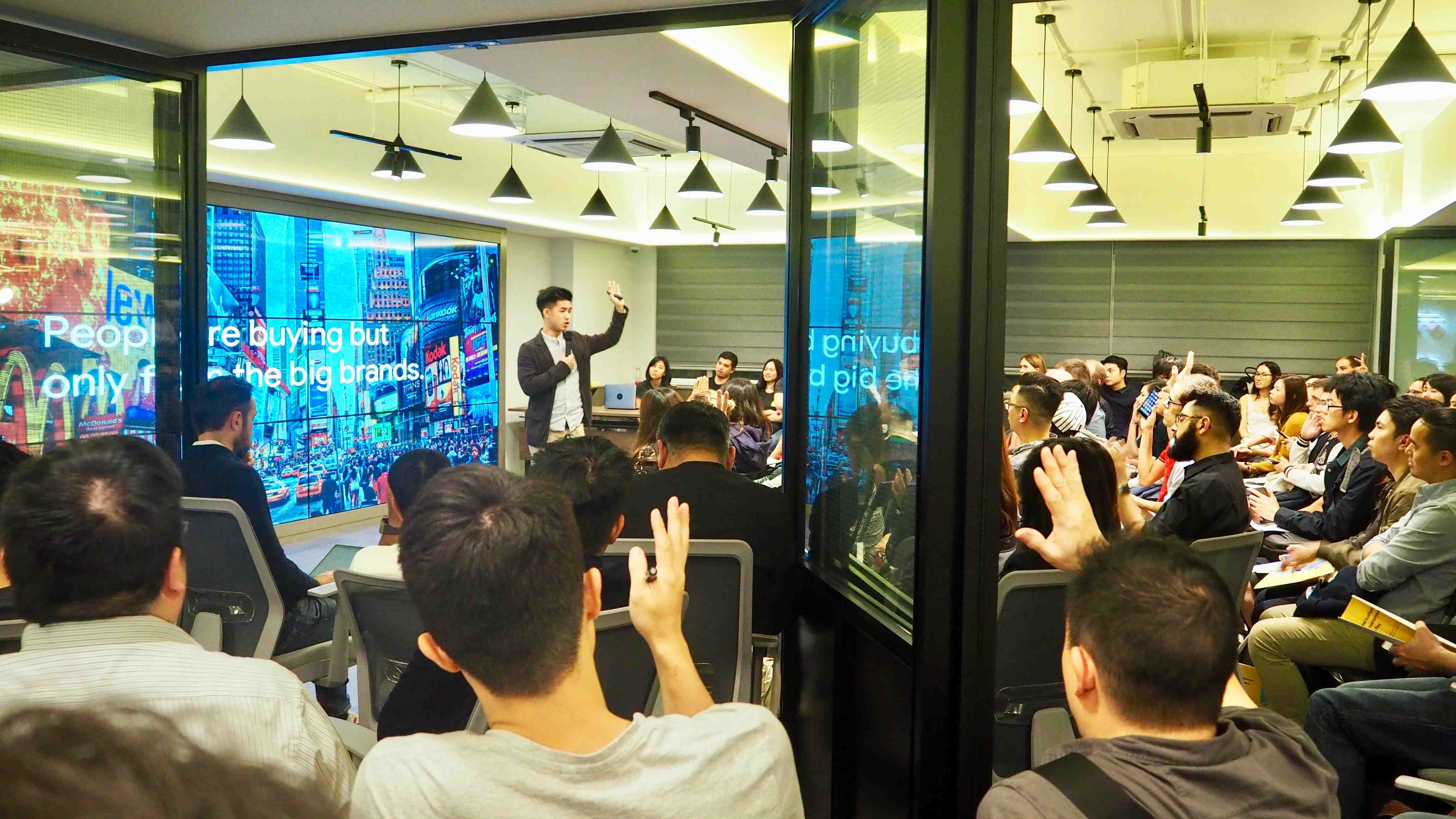 Scaling Cross-Border Payments Programatically
Jon Yeow, Growth Manager at Stripe, had a robust presentation that discussed how to scale cross-border payments programmatically.
He started with the main challenges of traditional payment setups, then shared some key areas that are important as you think about scaling your business globally: mainly, programmatic fund flows, fraud reduction and checkout optimization.
He then detailed how Stripe features like "Connect" and "Radar" could help sellers scale through payments and go worldwide easily!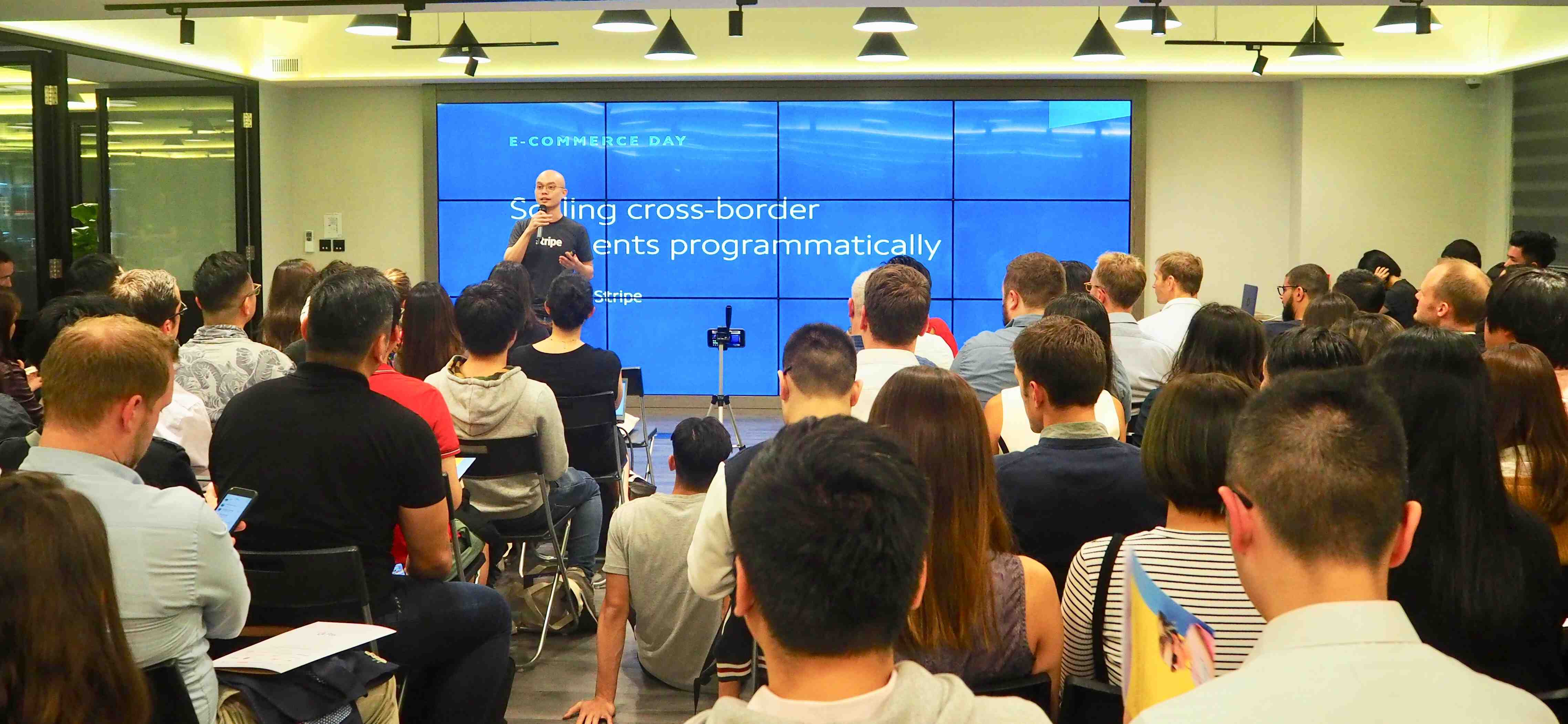 After the presentation, people enjoyed a nice networking session over free food and drinks, and delicious organic wine offered by Nature and Beverage.
Shopify, Stripe, Easyship and Google had their own booths where attendees could introduce themselves, ask more questions, and sign up for services with exclusive promotions!
Attendees also went home with some nifty swag bags filled with gifts and vouchers.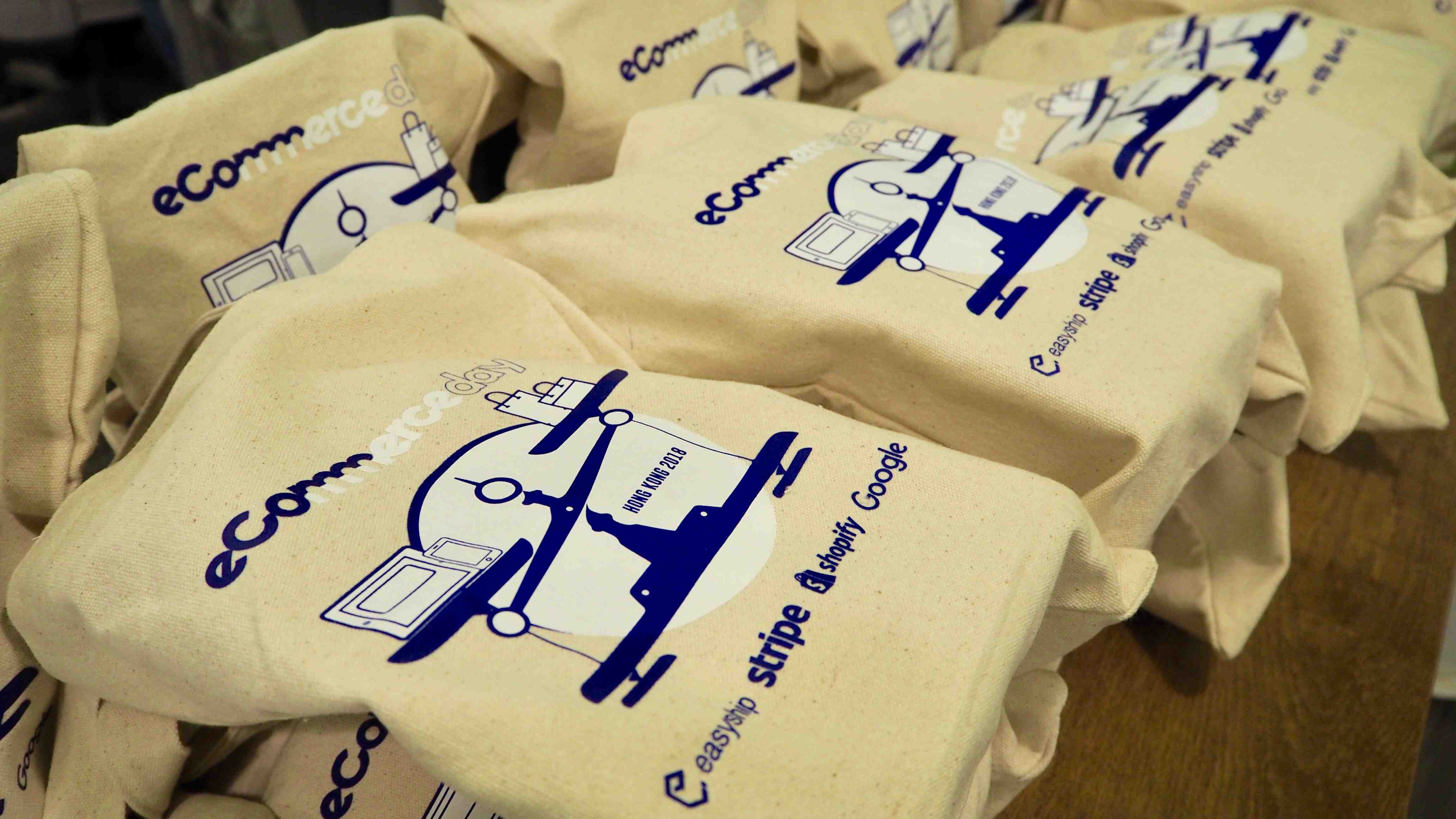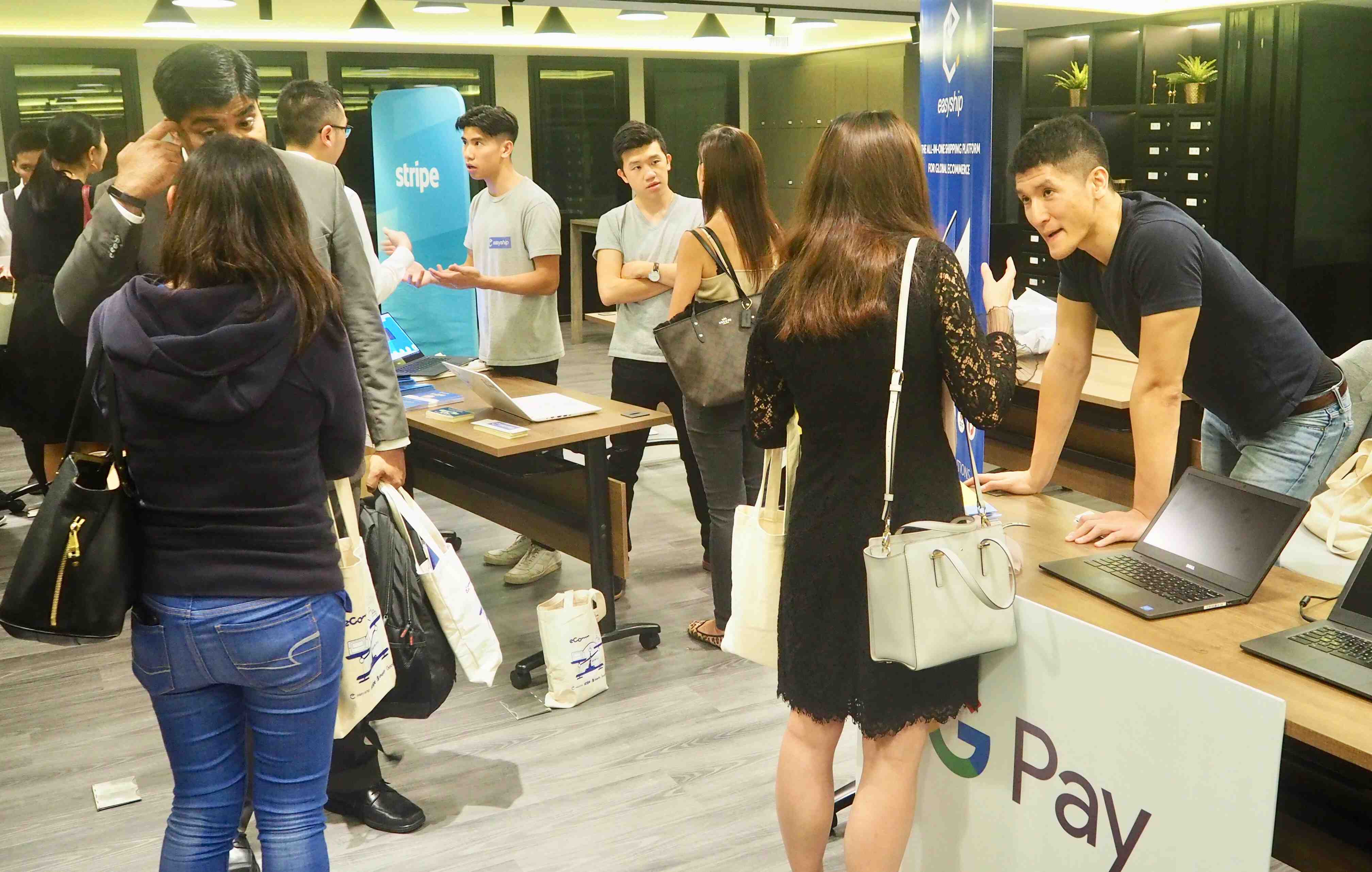 We had such a blast at the event, and we're thankful for all attendees who supported this second edition! It was a great night of education, meetings, and fun!
Special thanks to our partners Google, Shopify, and Stripe for sharing their insights, best practices on how to remain competitive in Asia's eCommerce scene and their active contribution to make this event a success!
We'd also like to thank Campfire Collaborative Spaces for sponsoring the venue!
If you missed this edition, follow us on Facebook, LinkedIn, Twitter, and Instagram to make sure you stay posted on the next one!