A lot of marketers believe that content is king.
The CMI's digital content marketing stats found that 72% of marketers believe content marketing increases engagement and number of leads. Additionally, PointVisible found that 60% of B2C marketers are committed to content marketing.
Now, how do you use content to boost sales? If publishing more content was all it took to gain more profits, then you'd find thousands of thriving businesses everywhere, but that's not always the case.
So, how do you make sure that the content you create will increase profits? In this article, we'll give you a few tips:

1. Create a Content Marketing Funnel

How will your content lead to more conversions? A content funnel lets you plan your content strategy so each piece of content will get people across your sales funnel.
For example, you can create social ads and target new customers through sites like Facebook. Afterward, convince them to learn more about your product through guides, case studies, how-to videos, and customer testimonials—to turn an interest into an actual purchase.
Gillette has a series of shaving tips for first-time customers or people struggling to get a smooth shave.
They also have product videos to get customers to upgrade their new razors.
2. Use AI to Personalize Content

Keep customers interested by using AI to personalize content. This can be in the form of product and content recommendations based on site behavior.
Increased personalization helps you deliver timely and relevant content so each visitor finds the products they need and has a better experience.
Netflix encourages viewers to spend more time on their site through showing recommendations based on their viewing history, interests and more.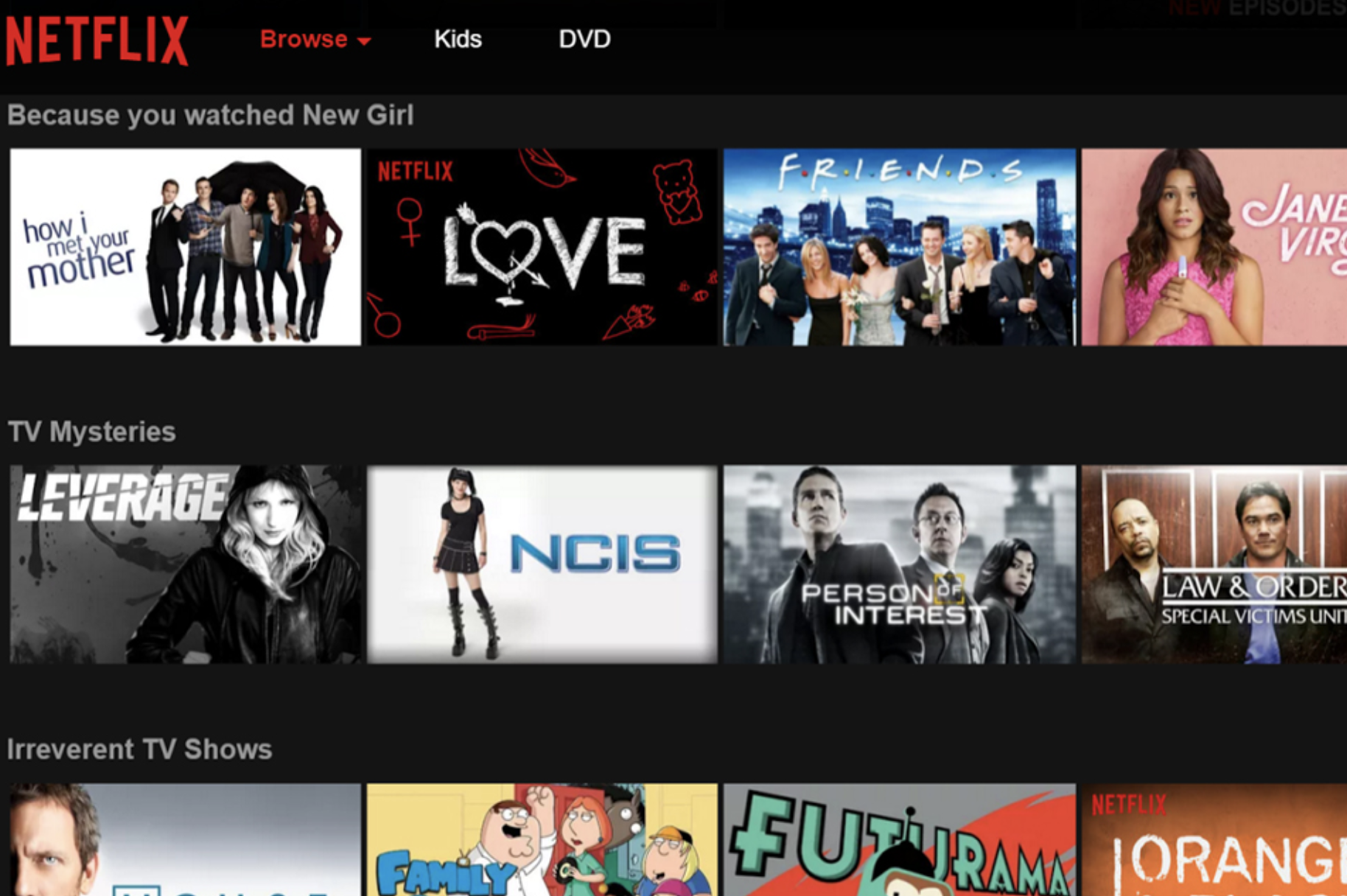 Tools like BigCommerce can integrate popular personalization apps to help your e-commerce site deliver a more personalized experience.
3. Stay Updated on Current Trends
Of course, you want to publish the latest scoop and be the first to report trending stories - before the news outlets find them.
If you're the first to report a scoop, it'll undoubtedly draw more attention to your brand. That's because it's relevant, timely, responsive and possibly viral.
Glossier's Into the Gloss blog garnered fame for having the latest information on top beauty trends. They get their ideas from the comments generated by their large fanbase.
Their post titled "The Serums Everyone Is Talking About" has a list of top products based on comments from their users.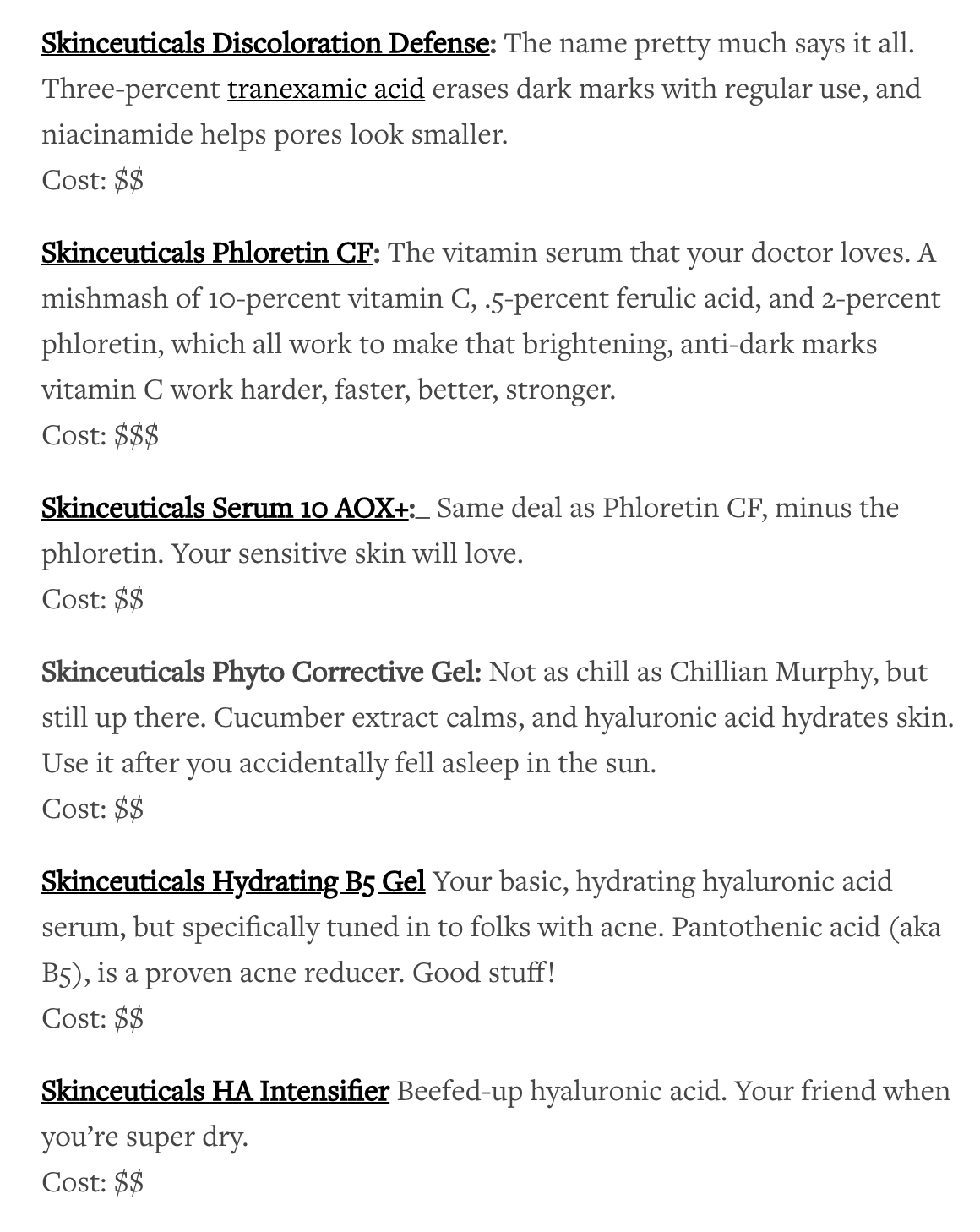 Don't have a large fanbase? You can also find upcoming trends through Buzzsumo—a tool that lets you find the most shared content and key influencers. Their content analyzer tool has information on the most shared content on the web based on country, content type, date, social shares and more.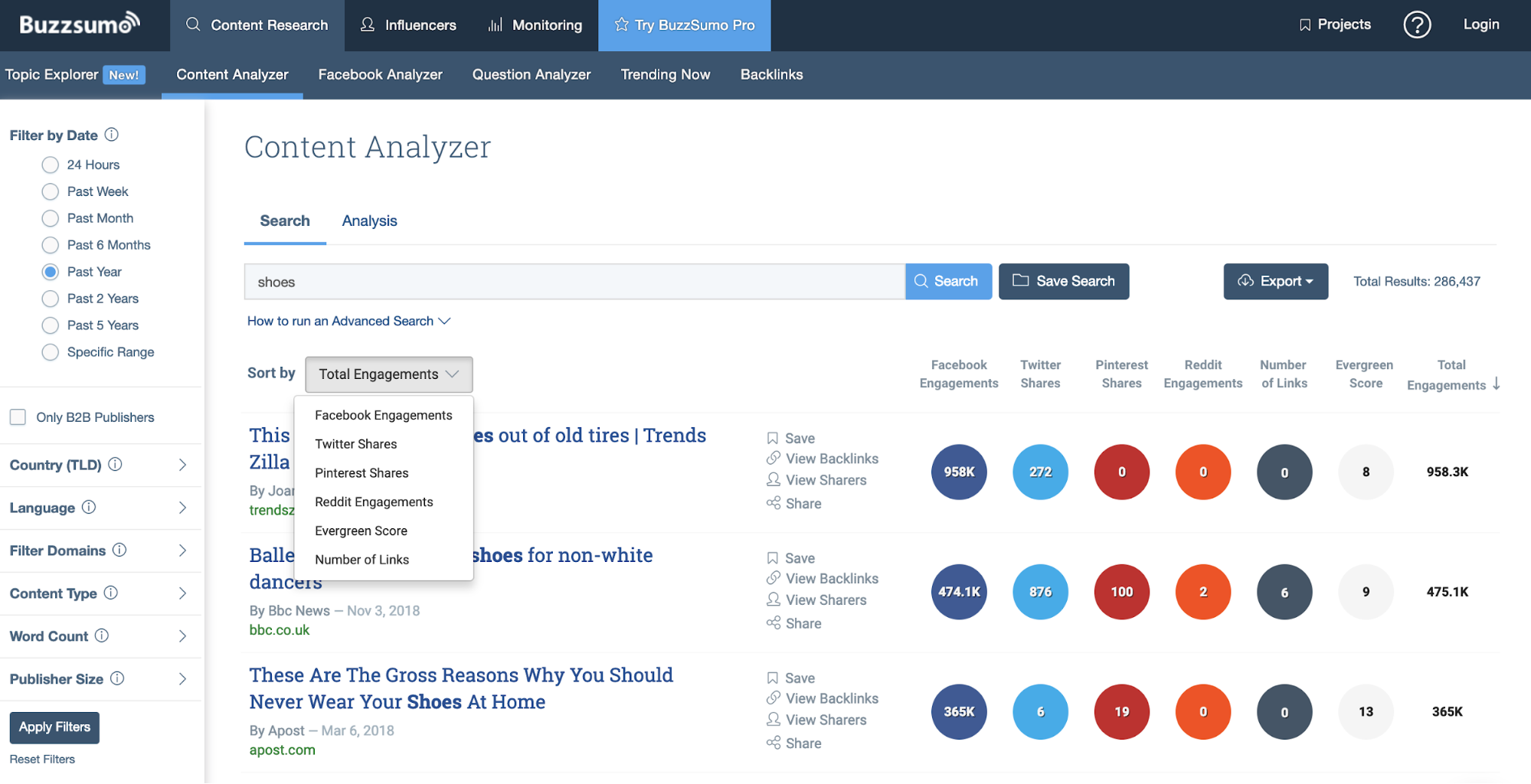 4. Reach Out to Influencers and Brands

You probably have a list of popular influencers, brands and publications that you'd like to work with.
We all know that the ideal brand or influencer matches your brand's voice and personality. They're  followed by people in your target market, and they aren't connected with your direct competitors.
Brands like Gymshark have garnered mainstream fame thanks to their community of Gymshark athletes. These athletes are sponsored content creators who get freebies, in exchange for promoting their products to their online audience.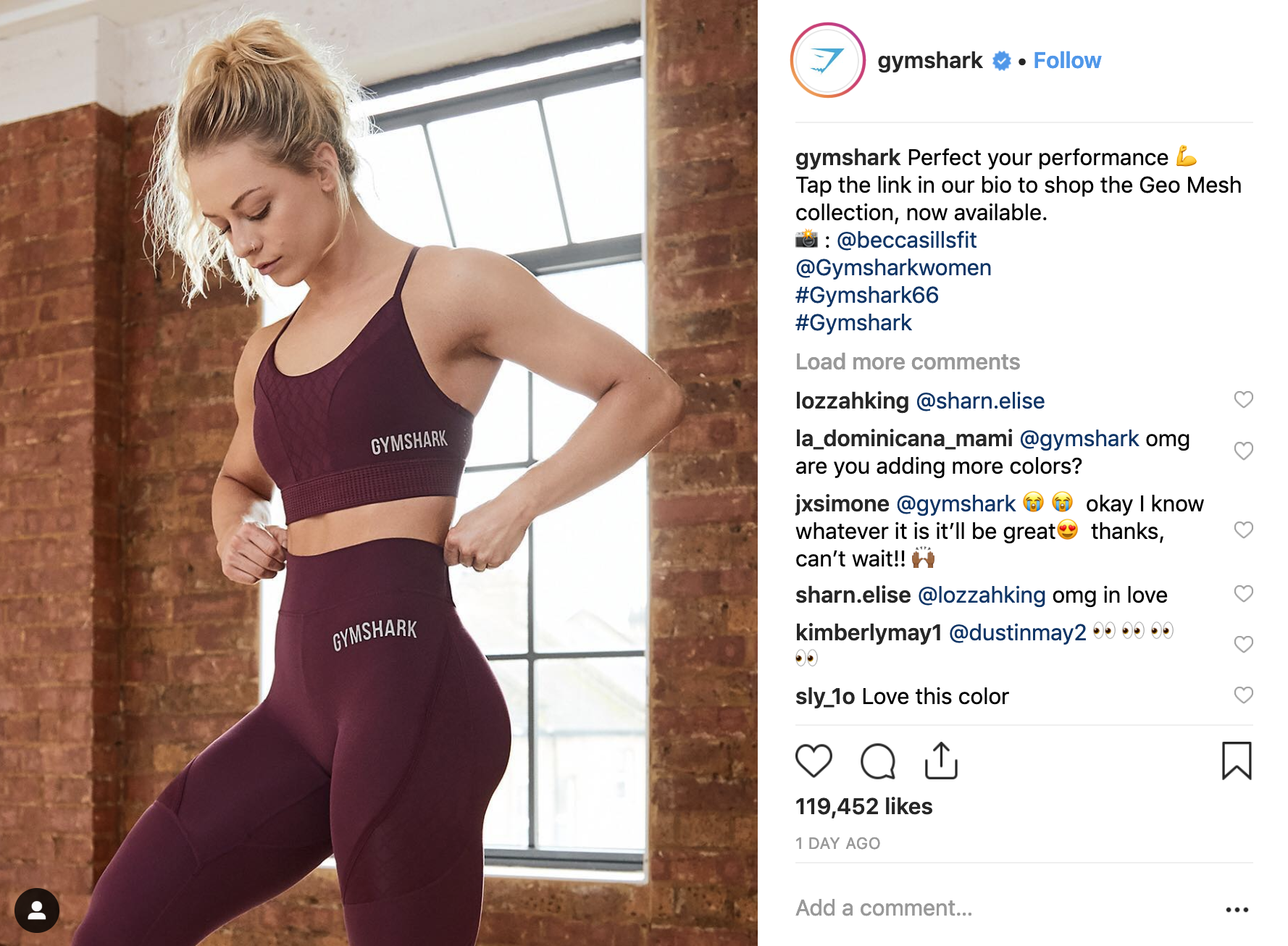 Of course, most publications, brands and influencers won't work with you purely because you contacted them.
You have to establish a relationship by doing activities like:
Subscribing to their blog and emails
Liking, commenting and sharing their content on social media
Reaching out via email to collaborate for sponsored content
Getting their attention through 'ego bait' posts.
You can also get in touch with popular publications in your niche, but pick those with high DA (Domain Authority) like Inc., or Forbes. Don't hesitate to reach out to smaller publications if they also cater to your target market.
5. Create Visual Content

Visual content such as videos, infographics and images - get more engagement.
In fact, Social Media Examiner found that 32% of marketers believe visual content is the most important form of content, with blogging in second (27%).  Additionally, 80% of marketers use visual content in their social media marketing. Video (63%), alone, has also surpassed blogging (60%) in usage as a social media marketing asset.
The numbers show that visual content helps you gain social traction.
One tip for churning out lots of visual content is to repurpose them like using your blog to create infographics, presentations, videos and more.
Magazines like Vogue often repurpose content featuring their cover stars. They create articles, magazine covers and videos based on their interview from the cover star - to promote their issue.
For Vogue's September issue, they featured celebrity Jennifer Lawrence on their articles and videos.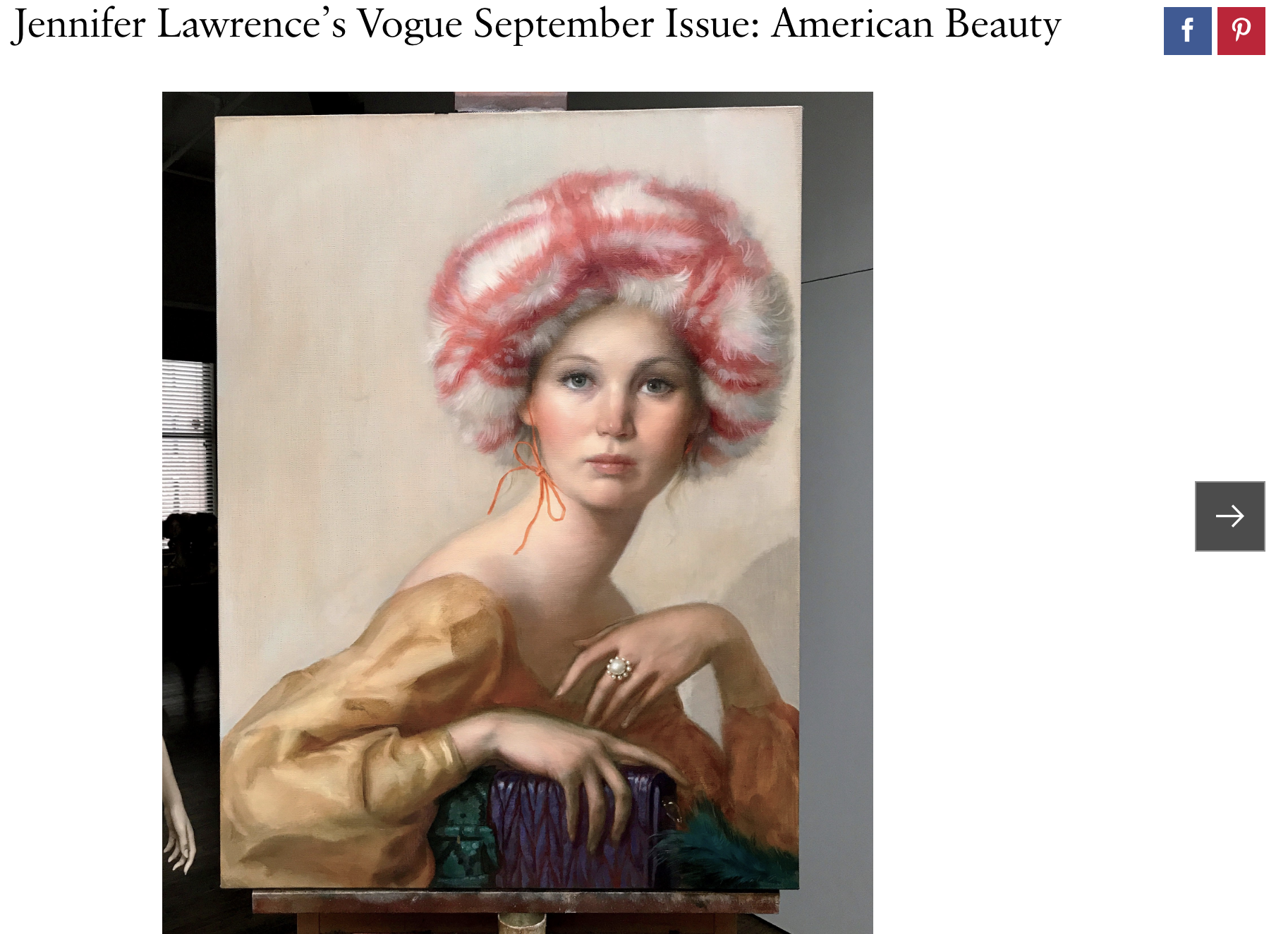 6. Add Interactive Elements Through Gamification

Interactive visual content can also be created through gamification, which involves adding interactive elements to your content to increase user engagement.
You can add interactive quizzes, progress bars and challenges to help users decide the best products according to their needs.
For example, eBay's Auction gamifies the bidding process so interested customers can bid as much as they can, with less time and effort.
By making the bidding process an easy game, bidders are easily notified and sellers can get the most amount for the products they sell.
Ready to Boost Your Content With E-Commerce Sales?
Those who know how to leverage content to boost e-commerce sales can definitely engage and encourage their followers.
Content funnels, personalization and influencer marketing can have a huge impact on sales. But you also have to keep customers constantly interested, so write trending content, create visual content and enhance the user experience through gamification.
---
About the Author: Emil Kristensen is the CMO and co-founder of Sleeknote: a company that helps e-commerce brands engage their site visitors—without hurting the user experience.