We get it - sometimes, your plans change and you need to change your pickup time. Or perhaps your originally scheduled pickup didn't happen. Whatever the reason, our latest update now makes rescheduling pickups a breeze!
Now, you can reschedule pickups directly on Easyship's dashboard without needing to call the courier directly.
Here's how it works:
On the Manage Shipments page, choose applicable shipments where the pickup needs to be rescheduled. Click the "More" button, then "Reschedule Pickup".
Alternatively, you can click the 3 dots on the right side of the row of the shipment, which will also show the "Reschedule Pickup" option.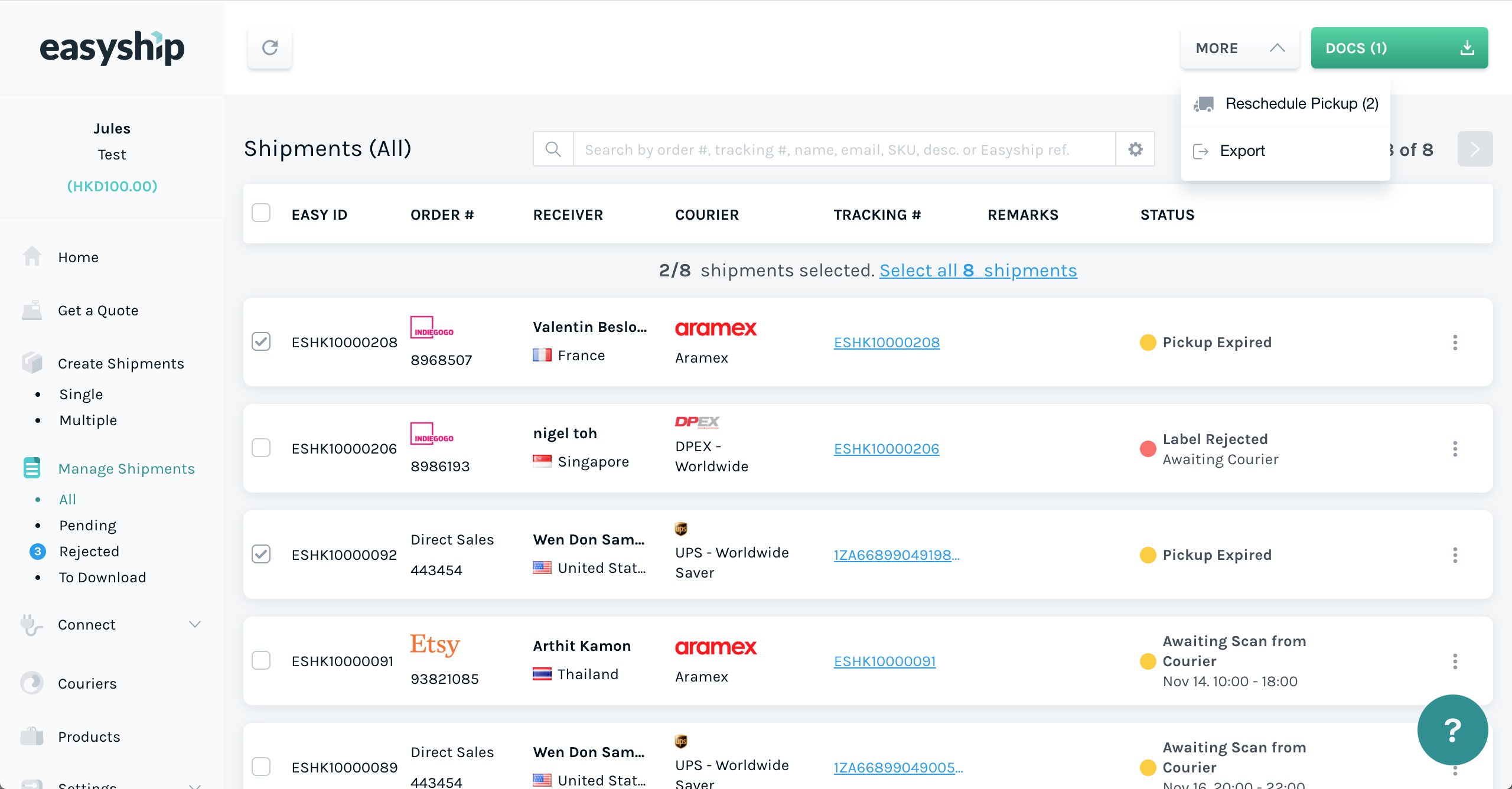 Next, a window will pop up, allowing you to reschedule all your pickups between multiple couriers. Isn't it nice to be able to do this all in one place? 😁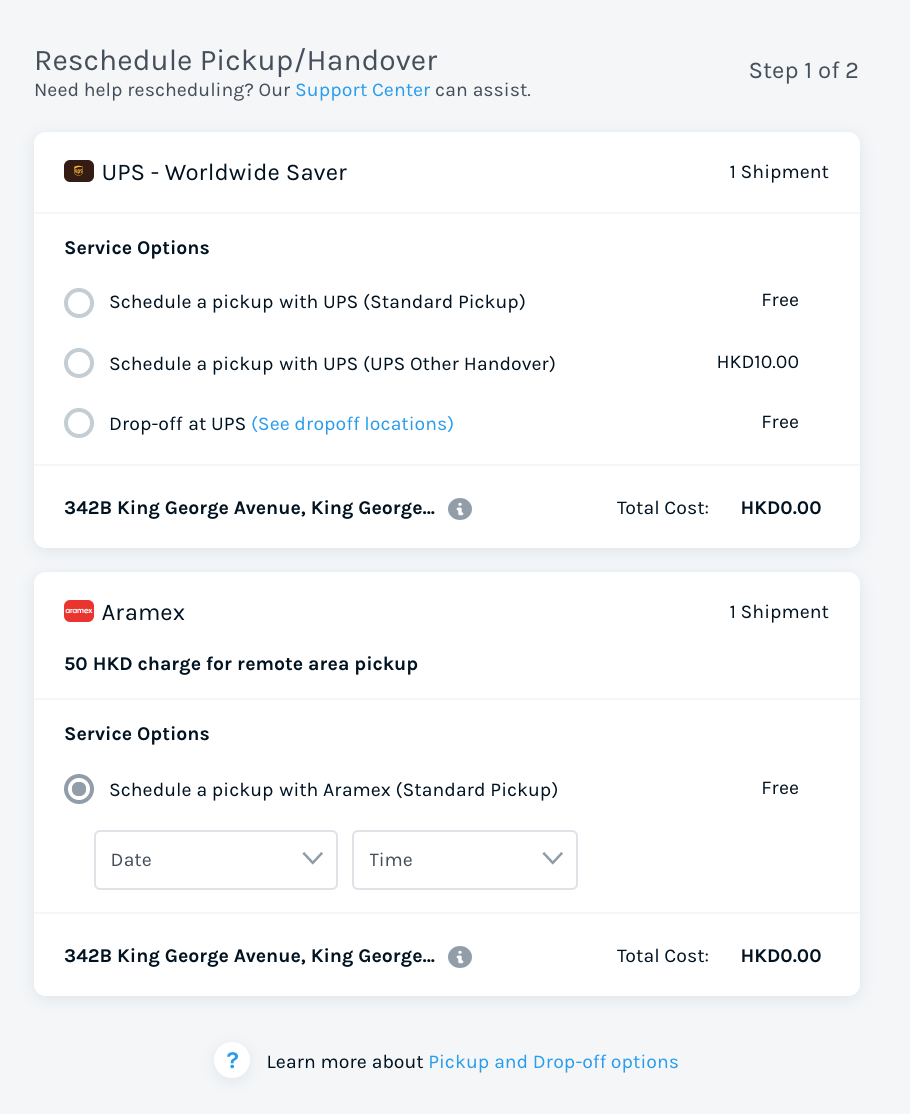 Please note that some pickup services charge an additional fee, which you will have to settle to complete the rescheduling: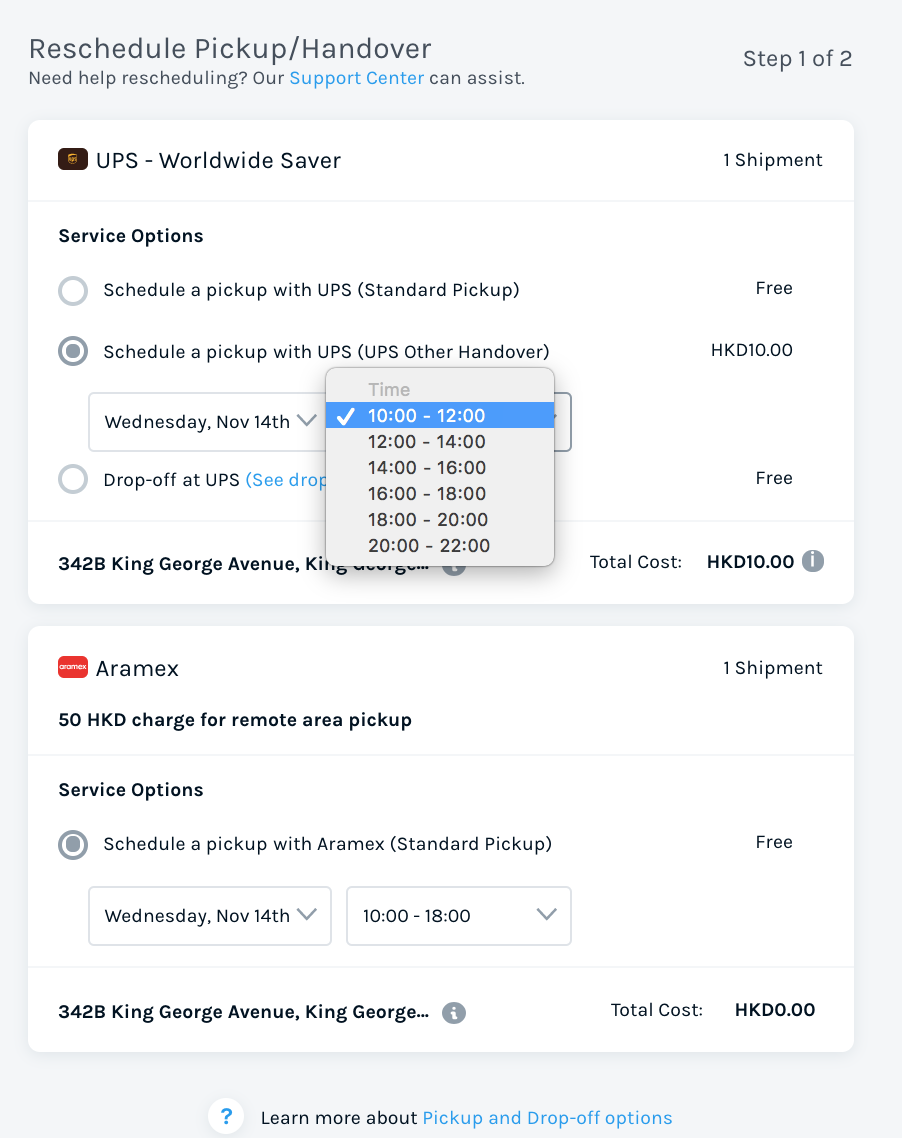 Next, you'll see the summary of all your rescheduled pickups. Once you're finished paying, your pickups are successfully rescheduled!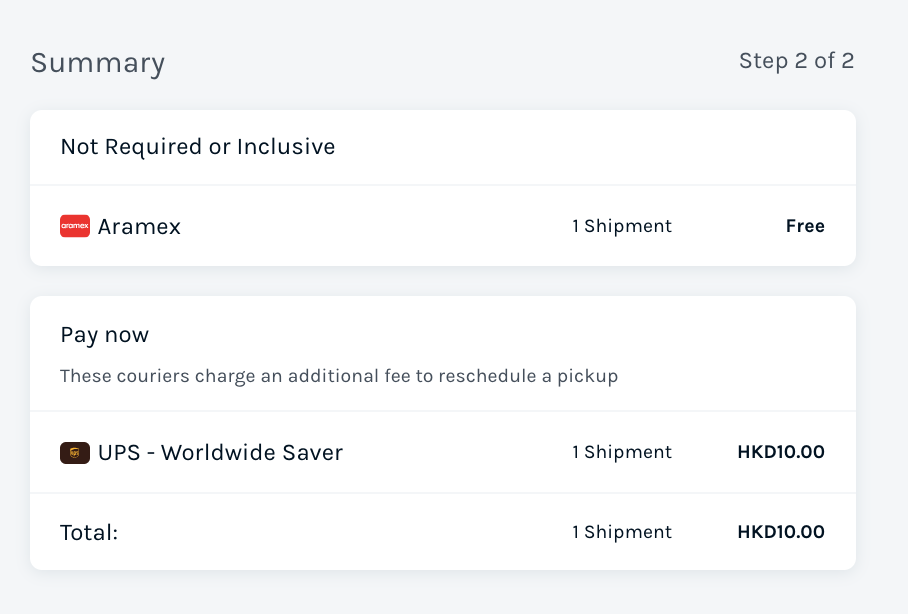 This update is a big improvement and time saver, as you no longer have to wait to receive an email with the courier's contact information. Here's to more efficient shipping! 🥳